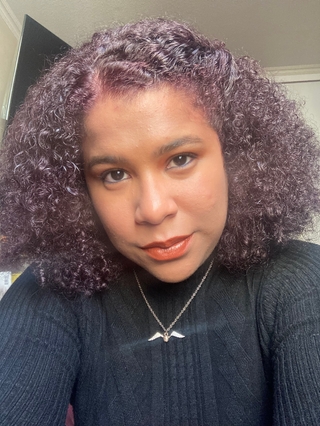 Marvic Malavé
Community Manager
Antofagasta, Chile
I am an English teacher with more than 5 years of experience in face-to-face and online classes in private institutes and freelance in Venezuela and Chile. I love teaching the language and I'm grateful with everything that I have learned as a teacher. 

Since last year, I decided to expand my knowledge and skills, so I started learning about Digital Marketing and Content Creation and Editing. I am passionate about creating written and audiovisual content, so I currently spend part of my time creating it for my blog on Blockchain Hive and also for my Instagram. The tools I have used the most are Capcut, Lightroom and Canva, which have helped me to create more eye-catching content on this platform. Also, I have created more engaging content because I always try to create content of value like emotional, educational, content about products and services which connects with potential clients, path and brand, in which you can share a little bit of your story with your audience. Thanks to that, I have been able to start growing my personal brand thanks to the interaction and connection with people. By doing all of this, it has also allowed me to gain more experience in the area and feel able to generate content for brands or businesses as a UGC Content Creator and thus promote their services or products in a creative and authentic way in both Spanish and English. I am currently learning about different forms of Copywriting and how to design Marketing Strategies, in order to offer this service to companies that wish to give me the opportunity to put this knowledge into practice and help them connect with their audience and grow their businesses.

I consider myself a responsible, punctual, creative, friendly, perseverant and organized person; I am always willing to learn and improve my skills, as well as I care about having a good and solid communication with my colleagues so that the work flows in a positive and effective way.
Careers
Commercial Assistant
Parts Supply
Full time contract
12/2021 - 4/2023
Requested quotes of mining material daily to national and international suppliers by email.
Checked and organized the offers sent by suppliers
Elaborated the most suitable offer with the best price-delivery time on an Excel spreadsheet and send it to the Sales Team for end user evaluation.
Constant follow-up and feedback with suppliers by phone and email.
Education
Universidad de Oriente
Teaching English as a Foreign Language
High School / GED
Class of 2017
Welcome to Outdefine
A free tokenized community dedicated to connecting global tech talent with remote job opportunities. Our platform is designed to help you connect, learn, and earn in the tech industry while providing the chance to collect DEFN tokens. Join our vibrant community today and explore a world of possibilities for your tech career!
Join for free