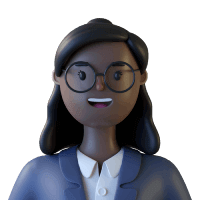 Maimoona Kausar
Senior Software Engineer
Karachi, Pakistan
I have 13 years of experience in Information Technology in public sector projects and opensource projects like OpenSRP, OpenMRS and Google Android Fhir SDK and passionate about projects bringing innovation to improve quality of life of masses. 

I am familiar with techstack that includes full backend development and Android mobile development with tech stack like Java, Spring MVC,  Spring Boot, Android,  Kotlin etc. This also includes experience in working with big teams,  remote teams, and a comprehensive understanding of CICD processes. 

I have worked on projects which have been used on provincial scale as well (Zindagi Mehfooz program of Sindh which aims timely immunization of Children) and I have a good understanding of issues faced in big settings and handling huge dataset. I also have a very good understanding of health domain especially MNCH i.e. Maternal and Child Health, TB and FHIR protocol. Although this doesn't make me limited to healthtech only. Some of my work also includes HR and, Communication.
Careers
Software Architect
VentureDive
Full time
2/2019 - 11/2023
. Technical supervision to team working on project
. Hands-on development on complex features of projects to be followed by team
. Mentor project team members
. Assessment and assurance of project timelines and milestones
. Participating in Design Workshop and Pre-sales estimation activities
Software Architect
Interactive Health Solutions
Full time
12/2012 - 2/2019
Education
NED University of Engineering and Technology
Computer Science and IT
Master's Degree
Class of 2012
Skills
Java
Kotlin
Spring Boot
Android ecosystem
AWS
Keycloak
PostgreSQL
MongoDB
Unit-testing
REST APIs
Experience
Senior-level
8+ years
Boards
There is a lot happening around green-tech, clean-tech, and climate tech, however, people from pure development background find themselves in a void to figure out their way to contribution into domain. Many startups are still in early stages and entertain entrepreneurs who have business or marketing mindset or have worked in AI. Since the field is new, and emerging, the higher management doesn't want to take risk or invest in creating individuals who need a little polishing before they can play their part.
Welcome to Outdefine
A free tokenized community dedicated to connecting global tech talent with remote job opportunities. Our platform is designed to help you connect, learn, and earn in the tech industry while providing the chance to collect DEFN tokens. Join our vibrant community today and explore a world of possibilities for your tech career!
Join for free