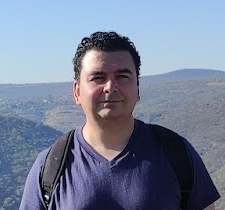 Luis Mario Ramos Santos
Fullstack Engineer
8+ years
Querétaro, Qro., Mexico
About Luis Mario Ramos Santos
Fullstack Engineer
Skills
Node
React
HTML
CSS
Bootstrap
Third-party API's
Solidity
Python
Golang
PHP
Education
University of Helsinki
Modern web application development with JavaScript, Computer Science
ITESM
Master of Business Administration - MBA
Master's Degree
Class of 2004
ITESM
Engineering / Industrial Management
Bachelor's Degree
Class of 2001
Experience
FullStack Developer/Engineer/Architect
HeroUnit - An Acklen Avenue Company
Backend API development. Connecting Airtable with several microservices. Developing a new brand Applicant Tracking System (ATS) Connecting Indeed, Calendly, and Twilio APIs with the ATS Fix an Authentication Bug part of a confidential English Project.
Fullstack Developer: React.js / Node.js
Capitbrok
* CEO / Owner / Founder * JavaScript Fullstack Architect / Engineer / Developer: Next.js / React.js / Node.js * Database Architect / Analyst for traditional and big data requirements: mySql, Mongo, GraphQL, Apollo, Firebase. * IT Consultant and proyect adminstration: Websites, apps & cloud services: GCP, AWS, DigitalOcean, Azure. * KanBan, CPM and DevOps oriented lidership experience. * Web services, APIs, Web Servers, Microservices and Docker Apps implementations. * SEO, SEM & Digital Marketing consultancy and implementation: Google Ads, Google Analytics, SemRush. * Actually developing an internal ERP with: Materials, Next(React), Node, Express and mySQL. * Sales and client relationships management. * B2B y B2C relationships and negotiations.
Comercial Manager / Fullstack Developer
INBURSA GRUPO FINANCIERO, S.A. DE C.V.
* Broker / Financial Advisor * Call Center CRM deployment: PHP / MySQL / HTML / CSS / JavaScript * Call Center metrics dashboard. * SQL and NoSQL queries, graphs and data delivery. * Marketing campaigns design, deployment, and analytics. * More than 5000 leads generated with 20% of conversion rate per year accomplished. * Cold calls. * Sales and objection handling. * Financial and credit advisement. * Traditional marketing services.
IT Manager / Backend and Frontend Developer (Fullstack)
Kleisman Designs
* Systems Management / Network Management * MRP Application Architecture, Engineering, and Developer (MRP: Materials Resources Planning Application). * Database architecture: MS SQLServer. * Cost and quotes (part of the MRP deployment). * Financial reports (part of MRP deployment). * Computers and Network implementation. * Database development and management: accounting, production, administration. * Industrial Engineering and soft systems applications. * Soft and hard systems management.