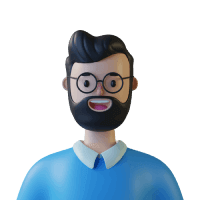 Luis Lee
Fullstack Engineer
Groningen
As a full stack JS developer, I am very experienced in React.js and Node.js
With these skills, I have worked in several companies such as Estee Lauder and Walmart.
Careers
Senior React.js developer
Walmart
Senior react.js developer, I worked on 2 teams like checkout and cart. In checkout team, I worked on the latest progress of checkout. In cart team, I worked on the functionality OOS and some user settings.
Education
Dalian University of Technology
Computer Software Engineering
Bachelor's Degree
Class of 2010
Projects
It's just a big eCommerce system. Since I worked as a frontend developer, I don't know about the backend. The frontend used React.js, Next.js and TypeScript.
Skills
Javascript
React
Vue
Node
Github
Ruby
Python
Experience
Senior-level
8+ years
Welcome to Outdefine
A free tokenized community dedicated to connecting global tech talent with remote job opportunities. Our platform is designed to help you connect, learn, and earn in the tech industry while providing the chance to collect DEFN tokens. Join our vibrant community today and explore a world of possibilities for your tech career!
Join for free