Julieta Cura
Marketing manager
Buenos Aires, CABA, Argentina
I have a background as an audiovisual designer, but life took me to the marketing universe where I have worked in several roles. Currently, I am working as a SEO specialist and Content Creator.
I've knowledge in SEM and Ads, and I love to try new things, iterate and bring my creativity and enthusiasm wherever I am.

 My approach is grounded in a deep understanding of the target audience. I believe in creating compelling and valuable content that resonates with the audience's pain points and interests. By conducting thorough market research and leveraging data analytics, I ensure that my content is data-informed and optimized for maximum impact.

In terms of growth marketing, I adopt a holistic approach that combines creativity and data analysis. I constantly track and measure key metrics to identify growth opportunities and implement data-driven strategies to optimize the conversion funnel and drive sustainable growth.

 I believe my combination of strategic thinking, analytical mindset, and creativity sets me apart. I have a proven track record of driving results through data-informed decision-making and innovative marketing strategies. Additionally, my ability to adapt to changing market dynamics and stay 
Careers
Growth Marketer & Content Strategist
Extrimian
Full time contract
4/2022 - 7/2023
Marketing Leader
Bitgalea
Full time contract
7/2021 - 4/2022
SEO & Paid Media Manager
Outdefine
Full time contract
8/2023 - 12/2023
Education
Audivisual Design
Design
Bachelor's Degree
Class of 2018
Coderhouse
SEO Specialist
Bachelor's Degree
Class of 2023
Coderhouse
Marketing Digital (CM, ADS, Growth Marketing)
Collections
Skills
SEO optimization
Market research
Content strategy
Social Media Marketing
Ads
SEO
Adobe illustrator
Writing content
Optimizing content
Blockchain ecosystem
Experience
Senior-level
3-5 years
Boards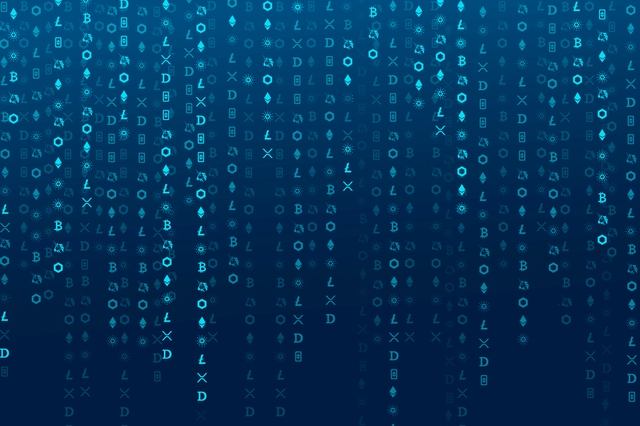 Ever wondered what's on the horizon for blockchain technology? Fully Homomorphic Encryption (FHE) might just be the game-changer we've been waiting for! FHE is a state-of-the-art cryptographic marvel that allows you to perform computations on encrypted data. Let's dive into why FHE is poised to revolutionize the blockchain landscape.

For years, FHE was considered elusive "moon-math," highly theoretical, and computationally expensive. But recent developments have made it efficient and practical. Imagine this:

Secure Transactions: With FHE-based blockchains, users can encrypt their transactions locally, adding an unprecedented layer of security.

Encrypted Mempool: These encrypted transactions are then sent to an encrypted mempool, keeping your data safe from prying eyes.

Encrypted Blocks: FHE-based blockchains take it a step further with encrypted blocks, ensuring your data remains confidential throughout.

State Transition: Here's where the magic happens. A Fully Homomorphic Encryption Virtual Machine (FHE VM) calculates the state transition without revealing any sensitive information.

Privacy First: With FHE blockchains, the shared state of the blockchain is fully encrypted, and only those with the decryption keys can access it.

What does this mean for the crypto world? Well, it's a game-changer:

🌐 Privacy by Design: Transactions leave your wallet encrypted, making it impossible for block builders to snoop on your data.

🚫 MEV Foiled: How can you front-run something you can't see? FHE-based blockchains put an end to unfair practices like Miner Extractable Value (MEV).

🔐 End-to-End Encryption: Finally, web3 can achieve true end-to-end encryption, ensuring the utmost confidentiality for users.

Fully Homomorphic Encryption is a revolutionary encryption scheme, allowing computations on encrypted data without decryption. The potential is immense, and it's transforming the blockchain landscape.

🌟 Career Opportunity: Interested in shaping the future with FHE and blockchain? Consider a career as a Blockchain Developer or Cryptography Expert to dive into this cutting-edge field. Learn more about that roles here: https://www.outdefine.com/outdefine-talent

🌐 Ready to embark on your journey in tech? Explore global opportunities with Outdefine and secure your dream tech job remotely with ease. Apply to tech and development jobs in out plarfom today!
#PrivacyFirst
#TechJobs
#Blockchain
#FHE
#TechRevolution
Welcome to Outdefine
A free tokenized community dedicated to connecting global tech talent with remote job opportunities. Our platform is designed to help you connect, learn, and earn in the tech industry while providing the chance to collect DEFN tokens. Join our vibrant community today and explore a world of possibilities for your tech career!
Join for free