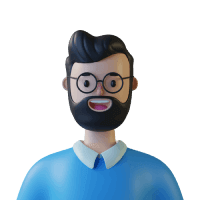 Joshua Okoye
Customer service representative
Lagos
Dedicated and results-driven professional with over two years of extensive experience in customer
service and support. Proven track record of excellence in various roles within the field, showcasing
exceptional communication and problem-solving abilities.

In my first role as a Customer Services Representative at Scimitar Global Services Limited, I successfully
managed customer inquiries, provided accurate information, and resolved concerns to ensure customer
satisfaction. I adeptly de-escalated tense situations and offered timely support, all while promoting new
products and policies. Collaborating with colleagues, I played a vital role in enhancing overall customer
service quality and contributed to the training of new team members.

Transitioning to my role as a Microsoft Azure Support Engineer at Tek Experts, I displayed technical
prowess in troubleshooting and resolving complex technical issues for customers. My role involved
collaborating across teams globally, creating Microsoft incident management requests, and contributing to case deflection
initiatives. With a focus on Microsoft Azure services, I effectively addressed customer concerns,
promoted solution architecture, and participated in building supportive communities.

 I bring to the table a unique blend of technical expertise, virtual assistance expertise, data entry
competence, emotional intelligence, and a customer-centric approach. With a consistent track record of
delivering outstanding support and fostering collaboration, I am dedicated to continuing to elevate
customer experiences which translates to positive customer reviews and customer loyalty. 
Careers
Technical support; Fintech Analyst-Azure Subscription Management Support (ASMS)
Tek Experts
Full time
12/2022 - 11/2023
Responsible for the customer support experience with Microsoft Azure.
Own, troubleshoot and solve customers' Azure billing issues, using collaboration, troubleshooting best practices and transparency within and across teams (e.g. swarming)
Identify cases that require escalation (either technically or strategically)
Create and maintain incident management requests to product group or engineering group
Contribute to case deflection initiatives, automation and other digital self-help assets to improve customer and engineer experience
Education
Federal University of Technology Owerri. (FUTO)
Physics
Bachelor's Degree
Class of 2020
Skills
Customer Service
Cloud Computing
Microsoft Azure
Problem-solving
Writing reports
Microsoft Excel
Microsoft - Proficient
Talent Networking
Experience
Mid-level
1-3 years
Welcome to Outdefine
A free tokenized community dedicated to connecting global tech talent with remote job opportunities. Our platform is designed to help you connect, learn, and earn in the tech industry while providing the chance to collect DEFN tokens. Join our vibrant community today and explore a world of possibilities for your tech career!
Join for free