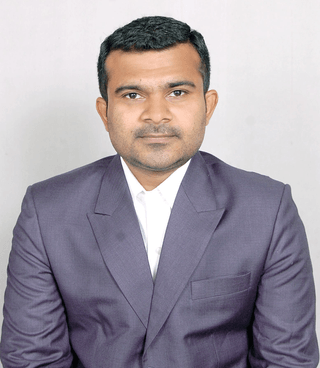 Jitendra Kumar
iOS Engineer
Ahmedabad, Gujarat, India
I am working as a Sr. iOS developer and has 9+ Years of experience in iOS app development (Objective - C and Swift, SwiftUI). My responsibilities include design and development and ensure the performance and qualities of application using Xcode and collaborate with the cross functional team to define, design and ship new features. Unit test code robustness, including edge cases, usability and general reliability. Publish application on apple store.
Programming Languages – Objective-C, Swift, OOPS, SwiftUI
Skills : Design pattern, Data structure and algorithms, Mobile Security, Unit test cases, Agile, Jenkins, CI/CD, Git, SVN, Web services, GCD, Multithreading, ARC, Architecture (MVC, VIPER, MVVM, Singleton) , Xcode, JIRA, Cocoa Touch, Core graphics, SDK, Size classes, Agile, Combine , APNS, Code coverage, Crash analysis, Auto layout, UIKit, User interface design, Storyboards, Design principles (SOLID), Frameworks.
Careers
Senior iOS engineer
Cognizant
Full time
9/2020 - 12/2022
• Contributing to Jira Service Management products' iOS applications in Atlassian • Handled responsibilities from writing user stories, unit test cases, cross platform contributions to app development. • MyTelstra app is handling over 4.5 millions users securely and manage their Telstra accounts and services.
Senior iOS engineer
Publicis Sapient
Full time contract
6/2019 - 9/2020
• McDonald's app is filled with great offers, deals and discount appear regularly. The news section keeps you up to date.
iOS engineer
Teknol India Pvt. Ltd
Full time contract
8/2018 - 5/2019
• PREto3 is a childcare success software for modern educator, it includes enrollment to fee management, it manages all functions of a childcare business.
• Setup a Continuous Integration System for iOS App to submit a specific releasefrom Github to ITunes TestFlight using a Mac Mini on the premises with the help of Secure Shell and Fastlane.
iOS engineer
Intelli Media PVT. LTD
Full time contract
5/2016 - 8/2018
Developed iOS apps for pharma company which include apps for their MR, employees, and doctors.
• End to end developed several applications for numerous clients with changing and demanding requirements.
Junior iOS engineer
C G Technosoft
Full time contract
6/2012 - 4/2015
Working on only various utility application with different domain.
• Worked with senior developer to manage large, complex design projects for corporate clients.
Education
JECRC
Computer Science
Bachelor's Degree
Class of 2011
Collections
Skills
Swift
Objective-C
Mobile development life cycle
Algorithms
Unit-testing
Github
C++
Experience
Senior-level
8+ years
Welcome to Outdefine
A free tokenized community dedicated to connecting global tech talent with remote job opportunities. Our platform is designed to help you connect, learn, and earn in the tech industry while providing the chance to collect DEFN tokens. Join our vibrant community today and explore a world of possibilities for your tech career!
Join for free