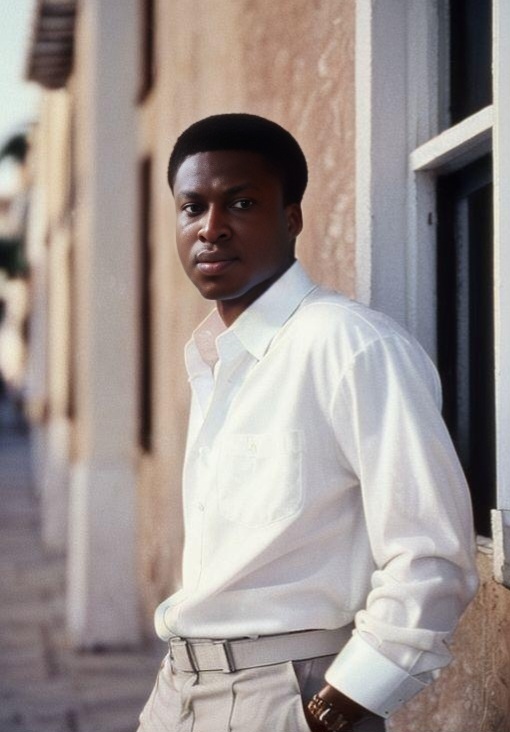 Jeffery James
UI Designer
Lagos, Nigeria
In the ever-evolving dance between pixels and people, I find my rhythm as a UI designer, orchestrating an elegant symphony of user experiences. Imagine me as your design maestro, conducting the digital ballet where every click, hover, and transition hits a harmonious note.

With an insatiable curiosity for the intersection of beauty and functionality, I embark on a perpetual quest to create interfaces that not only captivate but also intuitively guide users through a delightful journey. My palette extends beyond color codes; it incorporates empathy, psychology, and a dash of whimsy – because let's face it, design should be a tad amusing.

In this digital realm, I am not just a designer; I am a storyteller crafting narratives through every pixel. My designs are not static; they are dynamic tales, inviting users to embark on a visual adventure. Collaborating with developers, I transform sketches into living, breathing interfaces, ensuring that the end product is not just aesthetically pleasing but also seamlessly functional.

Adaptability is my secret weapon. In a field that evolves faster than a tech enthusiast at a gadget expo, I thrive on staying one step ahead. My designs are not just contemporary; they're a glimpse into the future, a sneak peek at what's next.

Let's talk quirks. I believe that a sprinkle of humor is the secret sauce in design. It's not just about pixels aligning perfectly; it's about creating an emotional connection with users, making them smile in the process. Because let's be honest, a chuckle is the best UX.

In a world saturated with digital noise, my designs are a moment of serenity, a breath of fresh air. So, whether it's sketching wireframes, fine-tuning interactions, or bringing a touch of whimsy to a button, I am not just a UI designer. I am the curator of digital experiences, ready to turn the mundane into a masterpiece, one pixel at a time.
Careers
Art Director/Designer
Freelance
Freelancer
12/2016 - 10/2023
Worked as an Art Director
Functioned as a lighting designer
Designed graphics for clients
Designed mobile apps UIs
Designed for both film and print
Education
University of Ibadan
Theatre Arts
Bachelor's Degree
Class of 2016
Skills
Web design
Figma
Adobe CC
logo
Brand & Identity
Television
Commercial
Movies
Graphic designer
Application design
Welcome to Outdefine
A free tokenized community dedicated to connecting global tech talent with remote job opportunities. Our platform is designed to help you connect, learn, and earn in the tech industry while providing the chance to collect DEFN tokens. Join our vibrant community today and explore a world of possibilities for your tech career!
Join for free