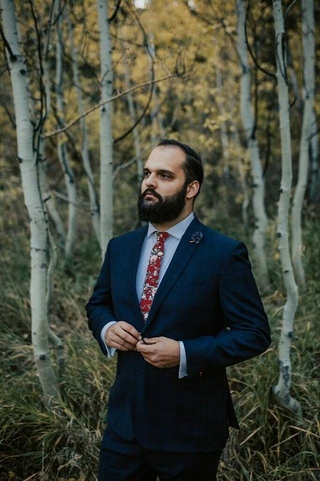 Careers
Product Manager - Integrations, eCommerce, & APIs
Acima
Full time contract
4/2021 - 4/2022
Led a high-performance, cross-functional team that generated over $250MM in new revenue in 10 months.
Improved application flow and increased underwriting success by building new features and coordinating with engineering and design teams.
Successfully launched LeasePay physical card, virtual card, and consumer mobile app products.
Reduced integration time by 25% and improved merchant onboarding experience by designing use cases, creating user stories, and partnering with engineering to develop a new developer portal.
Developed an entirely new vertical and facilitated the realization of a new direct-to-customer application, adding $30MM of new revenues in 6 months.
Co-Founder
Roomers
Full time contract
5/2021 - 5/2022
Designed and built an interior design marketplace while conducting market research through prospective client surveys and service provider interviews to determine the functionality of the marketplace and the product-market fit for Room]ers.us
Created and maintained product backlog along with product roadmap to map out future iterations
Product Manager - Crypto, Platforms, & DeFi
Nerd United
Full time contract
4/2022 - 10/2022
Led the development and launch of multiple MVP startups, driving +30% increase in new users.
Increased checkout conversion rates and enabled crypto payments.
Streamlined sales team operations and increased efficiency.
Drove immediate revenue generation and fostered community interaction.
Led the development of a new communications platform.
Drove innovation, scalability, and stability.
Maintained project momentum and fast-tracked startup success.
Creative Design Experience / Associate Product Manager
FIDELITY INVESTMENTS
Full time contract
5/2020 - 4/2021
Instrumental in saving $350MM and obtaining 3 patents by developing text-to-speech, speech-to-text, and voice recognition tech for an enterprise-level voice biometric security system.
Optimized engagement by overseeing customer-facing and internal materials for a new voice biometric security system.
Improved innovation culture by directing Innovation Mindset training for mid to senior-level leadership and organizational teams.
Premium Relationship Associate / Central Relationship Manager
FIDELITY INVESTMENTS
Full time contract
5/2015 - 5/2020
Grew assets under management to over $13B by developing and executing effective sales strategies that optimized engagement and conversion.
Achieved a 60% increase in client retention by consulting high net-worth clients on inactive 401k plans, identifying opportunities for optimization, and actively managing and maximizing accounts.
Boosted advisor productivity by 30% by creating pre-appointment plans to help provide high-level guidance and strategy to clients.
Education
University of Utah
Information Systems-Product Management
Master's Degree
Class of 2021
University of Utah
Business Management
Bachelor's Degree
Class of 2019
Skills
Data analysis and exploration
Jira
Conflict Management Skills
Documentation preparation
Blockchain
Research
Implement features
Market research
Presentation skills
Research & Strategy
Experience
Mid-level
8+ years
Boards
I'm always on the lookout for new and exciting crypto projects, and I'm curious to hear what everyone else is following. Here are a few of my favorites:

- Bitcoin (BTC): The OG of crypto, Bitcoin is still the most popular and widely-accepted cryptocurrency.
- Giddy (GDDY): Giddy is a decentralized finance (DeFi) platform that makes it easy to buy, sell, and earn crypto. They are making crypto so easy that your Grandma could do it!

What are your favorite crypto projects? Let me know in the comments below!

I'm also interested in hearing about projects that are still in the early stages. I'm always on the lookout for the next big thing, and I'm sure there are some great projects out there that I haven't heard of yet.

So, what are your favorite crypto projects? Let me know in the comments below!
Welcome to Outdefine
A free tokenized community dedicated to connecting global tech talent with remote job opportunities. Our platform is designed to help you connect, learn, and earn in the tech industry while providing the chance to collect DEFN tokens. Join our vibrant community today and explore a world of possibilities for your tech career!
Join for free