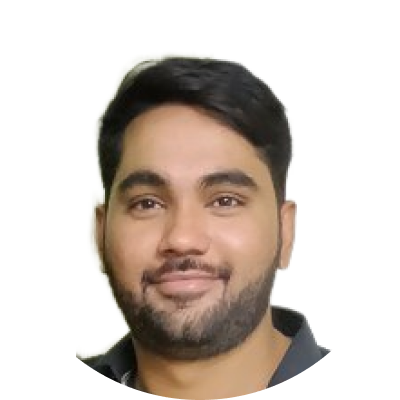 James Christian
Fullstack Engineer
8+ years
Ahmedabad, Gujarat, India
About James Christian
Fullstack Engineer
Skills
JavaScript
React.js
Java
Web implementation
Problem-solving
Web design
Golang
Blockchain ecosystem
Web3
Ethereum
Education
Gujarat Technological Univerisyt
Computer Science
Master's Degree
Class of 2015
Gujarat University
Computer Science
Bachelor's Degree
Class of 2012
Experience
Trainee Engineer
Logilite Technologies LLP
full time
12/2014 - 3/2015
As a Trainee engineer I have been assigned to develop Liferay Portlet which can manage the Source Control with git and mercurial on bitbucket. - It allowed manager to give the repository permissions right from the Liferay CMS. - Technical Stack: Java EE, Liferay Portlet, HTML/CSS/BootStrap
Jr. BSS Developer
Sterlite Technologies Pvt Ltd.
As a Junior developer, my task was to maintain, develop and integrate the BSS (telecom modules). - Technical Stack: JavaEE, EJB, JSP, ZKOSS Framework on Oracle DB
FullStack Engineer
Everledger
full time
11/2020 - 1/2022
- Architected fully configurable white-page builder tool, which can render the page and place the data at placeholder from private blockchain APIs. - It is still in use for their customer in domain of sprit and battery recycle. - TechStack: ReactJS, NextJS, NestJs, GoLang, AWS-S3
- Architected application to manage housie online and deployed on premises for the customers. - Application sold to 3 customer and it had served over 10000 of their client online. - It handled 400/sec of rush on the day of event winner announcement. - TechStack: Spring Boot, MySQL, BooStrap-CSS, JSP, Jenkins CI-CD, Docker Containers (Swarm)
Sr. FullStack Developer
GreyCell Labs Inc.
- Architected, Designed & Developed some of the most complex features on front-end and on back-end to make the product white-label. - Mentored interns and fellow juniors and led them to make sprint work for the planned work. - Developed whitelabel IFrame which later be used by the service station and they can change the behaviour and the UI appeal as they please from the allowed configuration panel. - Developed the schema based form question and some of them were recursive to support n number of questions including hotspot question (image hotspot), image annotation (marking area on image for the dent on cars), Map question (to place the spot on their garden, or the calculate the area for the quote) - TechStack: ReactJS/ MaterialUI/ Spring Boot/ AWS Lambda/ AWS S3/ AWS SQS/ AWS IAM, Docker container on AWS-ECS