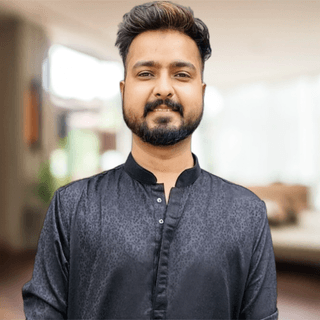 Ishan Pathak
Backend Engineer
Bangalore, Karnataka, India
4+ years of experience in Software Engineering with a focus on backend development using Java, SpringBoot, Microservices Architecture, and REST APIs. Excellent communication and collaboration skills, and a passion for learning and adapting to new technologies.
Careers
Consultant
RIA Advisory
Full time contract
6/2019 - 3/2021
Worked as a backend Java developer for this start-up.
Delivered Banking and Healthcare products for B2B clients improving the scalability and load balancing by 70%.
Contributed towards the launch of multiple Go-Live portals reducing the overall business cost by 55%.
Intern
Zensar
Full time contract
3/2018 - 6/2018
Created an e-Wallet application for money management on AWS cloud that could handle 2000 to 4000 users.
Trained in SDLC processes and Agile methodologies along with various programming languages.
Software Engineer 2
Deloitte
Full time contract
4/2021 - 8/2023
Implementing Agile methodologies that reduced project risk through continuous integration and delivery for 4 major projects.
Transforming Monolith to Microservices architecture, improving the overall performance and scalability of the applications by 90%.
Helping the business with cost-cutting solutions as a result of architectural migration.
Delivered products with Daily Active Users between 3000-5000.
Integrated OAuth (Okta and JWT) authentication and authorization in REST APIs reducing security risks within the application.
Coordinating in the Design and Development of complex product functionalities that helped in better deliverables within deadlines.
Orchestrating timely code reviews within the team that helped p
Education
Bharati Vidyapeeth University
Computer Engineering
Bachelor's Degree
Class of 2019
Projects
Employee Management System
A microservice architecture project based on springboot that manages the employee details of an organizationA microservice architecture project based on springboot that manages the employee details of an organization
Skills
Spring Boot
Java
AWS
SQL
Web design
Algorithms
Problem-solving
Software design
Database systems
Software development
Experience
Mid-level
3-5 years
Welcome to Outdefine
A free tokenized community dedicated to connecting global tech talent with remote job opportunities. Our platform is designed to help you connect, learn, and earn in the tech industry while providing the chance to collect DEFN tokens. Join our vibrant community today and explore a world of possibilities for your tech career!
Join for free