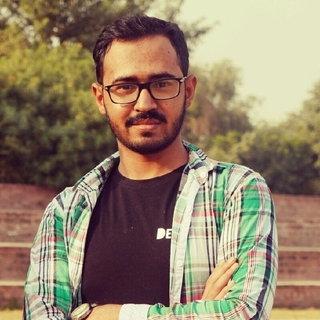 Hasaan Majeed
Fullstack Engineer
Lahore, Pakistan
Meet Hasaan Majeed from Lahore, Pakistan. I've been working in Software Industry for around 4 years now. Most of my experience includes working with early-stage startups. My professional life has been web-based mostly but I have also worked as a Machine Learning Engineer in my early freelance career. I started by building ML models for classification and regression and then moved toward building applications using Machine Learning and Deep learning models. After that, I moved toward my job career and switched to full-stack development. Here, I started by building promo websites for small businesses. From there I graduated to building and maintaining simple web applications, then to increasingly larger and more complex web apps. Since then I have worked across multiple large and complex web applications. I have done my BS in Computer Science.


Careers
Full-Stack Engineer
Rocky Mountain Insights
Full time contract
2/2020 - 11/2021
Collaborated with a cross-functional team to design scalable solutions.
Implemented a custom user authentication and authorization system.
Revamped entire backend architecture with Flask-Restx and Shifted frontend from Angular to React.
Optimized the product for end-users from minutes of loading time to a few microseconds.
Code reviews and Mentored fellow developers in technology and architect and ML decisions.
Write Unit tests on the backend using Pytest and on the frontend side using the react-testing library
Education
University of the Punjab
Computer Science
Bachelor's Degree
Class of 2021
Projects
A consulting business to provide financial modeling services to small and medium-sized enterprises. Having a mission To automate and democratize financial modeling for everyone
Skills
Python
Django
React
DevOps
RESTful API
Github
AWS
Google Cloud
Agile methodologies
Artificial Intelligence
Experience
Mid-level
3-5 years
Welcome to Outdefine
A free tokenized community dedicated to connecting global tech talent with remote job opportunities. Our platform is designed to help you connect, learn, and earn in the tech industry while providing the chance to collect DEFN tokens. Join our vibrant community today and explore a world of possibilities for your tech career!
Join for free