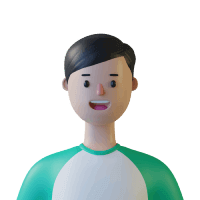 Gowthaman Thangavel
Backend Engineer
Smyrna, GA, USA
With over 10 years of experience in product development 

Throughout my career, I have been involved in creating highly scalable products that serve millions of users on a daily basis. I possess extensive expertise in REST APIs and core PHP with object-oriented programming. I have successfully integrated various third-party APIs, such as Google Apps, Microsoft O365 Suite, Slack, Salesforce, Hubspot, Twitter, and QuickBooks, into our system, enhancing its functionality and user experience.

In addition, I have accumulated 8+ years of experience in AWS infrastructure, including EC2, ECS with EC2, ECS with Fargate, DynamoDB, Redis, Elastic Search, Lambda, Code Commit, Code Build, Code Deploy, and Code Pipeline. My proficiency extends to containerization technologies, as I have 3+ years of experience with Docker, enabling efficient application deployment and management.

Furthermore, I possess 5+ years of experience working with IIS, Apache, and Nginx, ensuring seamless web server configurations and optimization. I have extensive knowledge of MSSQL and MySQL databases, with 8+ years of experience, as well as 3+ years of experience with PostgreSQL.

Throughout my career, I have demonstrated a deep understanding of CI/CD concepts, enabling smooth software releases and implementing automated testing strategies to ensure the quality of each deployment. I am also well-versed in designing and utilizing RESTful APIs to facilitate seamless integration and data exchange between systems.

Collections
Skills
PHP
JavaScript
RESTful API
AWS
SQL
Github
Node
OOP
Software development
MySQL
Experience
Senior-level
8+ years
Welcome to Outdefine
A free tokenized community dedicated to connecting global tech talent with remote job opportunities. Our platform is designed to help you connect, learn, and earn in the tech industry while providing the chance to collect DEFN tokens. Join our vibrant community today and explore a world of possibilities for your tech career!
Join for free