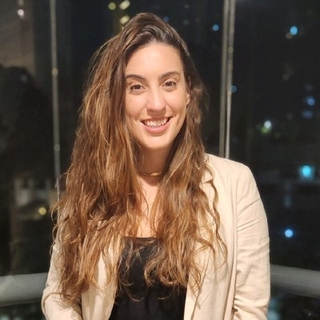 Giuliana Baretta
Global Technical Recruiter
São Paulo, SP, Brasil
Giuliana is a seasoned professional with extensive experience in HR across both large companies and entrepreneurial start-ups. She has been at the forefront of driving strategic change initiatives for companies operating in diverse industries, including technology, financial services, and retail. Before joining Latitude.sh, she worked as a senior manager at Dotz Inc. and had a crucial role in leading people strategies. She successfully participated in the IPO process and led the cultural transformation post-IPO. Giuliana holds a Master of Business Administration (MBA) in Strategic People Management.
Careers
Head of HR
Latitude.sh
Full time contract
9/2022 - 6/2023
Education
FGV
People Management
Master's Degree
Class of 2019
Skills
Problem-solving
Communication
Collaborating with stakeholders
Technical Recruiting
Management
Critical Thinking
Public speaking
Experience
Director-level
8+ years
Welcome to Outdefine
A free tokenized community dedicated to connecting global tech talent with remote job opportunities. Our platform is designed to help you connect, learn, and earn in the tech industry while providing the chance to collect DEFN tokens. Join our vibrant community today and explore a world of possibilities for your tech career!
Join for free