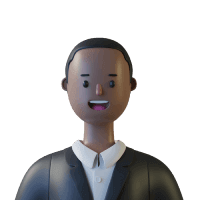 Careers
Digital Marketing Director
ECD
Achievements. Optimization of the Sales Model and Digital Marketing. Management within Call Center to make real contacts with the generated leads in real time and closing the sale online. Discount of credits via payroll - 28% growth - Social media strategy to generate qualified leads. 40% of lead conversion Activities. Define and implement the company's annual marketing plan, as well as the performance strategy of each agency account. Management of telemarketing campaigns, CC and SMS. In charge of 15 accounts of the financial and insurance, tourism and automotive industries, managing an advertising budget of $ 500 thousand MXN per month
Business Intelligence Manager
Consubanco
Achievements. Consecutively meet the goal from 2012 to 2016 to represent 30% of the company's annual sales with a sustained average growth of 160% I implemented a retention and recovery program, retaining 35% of clients. I developed the Digital customer service channel for Consubanco and Consupago. Successful implementation of SAP CRM Module I developed the and loyalty program in order to generate buybacks. Activities. Design the operation of telemarketing, CC and sales through digital channels with multichannel strategies, including SMS, email and direct mail. Monthly budget of $600 thousand MXN for advertising services.
Digital Marketing Manager
ES Creativo
Achievements. Regional positioning strategy (MX and US) of brand and lead generation in Social Media / Digital channels for Avittat. Digital strategy for CEVIT of CETYS University with a focus on interaction, lead generation at a national level with focus on wine regions through Social Media. Activities. Create comprehensive marketing strategies with a digital focus and execution in traditional or digital. Control of Branding campaigns and performance marketing. Advertising budget of $ 100 thousand MXN per month.
Education
CESUVER
Marketing
Bachelor's Degree
Class of 2022
Anahuac University
Marketing Hospitality Services
Associate Degree
Class of 2022
NBS
Digital Marketing
Master's Degree
Class of 2020
EBC
Banking and Financial Markets
Skills
Performance
Conducting market research
Social media
Marketing strategy
Traditional & digital marketing
Research
Social Media Marketing
Business planning
Experience
Senior-level
8+ years
Welcome to Outdefine
A free tokenized community dedicated to connecting global tech talent with remote job opportunities. Our platform is designed to help you connect, learn, and earn in the tech industry while providing the chance to collect DEFN tokens. Join our vibrant community today and explore a world of possibilities for your tech career!
Join for free