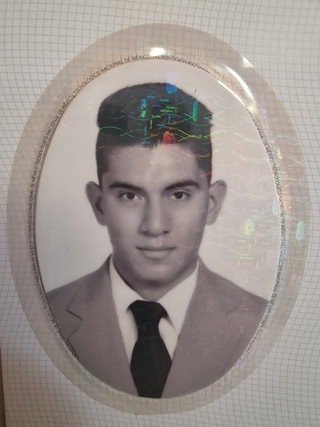 Erik Adrian Andrade Chavez
Fullstack Engineer
Aguascalientes, Mexico
TECNM IT engineer.

Erik Andrade is a Java developer specialized in backend technologies like Java 8 and 11, maven/gradle exposure, knows his way around git,
Springboot, CI/CD development, pipelines like jenkins, travis ci, Creation of RESTful web services with a Microservices design, using Docker/Nexus for containerization, Kubernetes for orchestration, Spring Cloud. Cloud computing. IoT, Swagger, PaypalAPI, Spring framework. Messaging Queues he has been in the IT industry for 4 years.
Careers
Functional Consultant
tcs.com
Joined a team of developers to work on maintaining the development of a distributed web application using java, Springboot and
helped with messaging brokers such as JMS, Kafka and RabbitMQ. Junit for unit testing. Production support to existing applications.
Linux shell scripting. Unix SQL.
Education
Instituto Tecnológico de Aguascalientes
Internet de las Cosas
Bachelor's Degree
Class of 2019
Skills
Java
Spring Boot
Microservices
React
Knowledge HTML5
Github
Python
Linux
Open source projects
Web design
Welcome to Outdefine
A free tokenized community dedicated to connecting global tech talent with remote job opportunities. Our platform is designed to help you connect, learn, and earn in the tech industry while providing the chance to collect DEFN tokens. Join our vibrant community today and explore a world of possibilities for your tech career!
Join for free