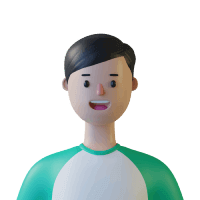 Careers
Full Stack Developer
Novu
Developed web applications using React.js, Typescript, Redux, Node.js, Nest.js and MongoDB.
Designed Vue.js notification center project architect which can be added to any Vue.js project as 3rd party component and led the ongoing development which attracted 2x more clients.
Wrote Python lambda functions in AWS for sending notifications in cronjob which increased the performance by 150%.
Built component based pages using Storybook and documentation using Docusarus
Wrote automated tests to ensure code quality and reliability in accordance with best practices using Cypress and Jest.
Collaborated closely with other developers on projects that require multiple people to complete tasks.
Education
Ontario Tech University
Computer Science
Bachelor's Degree
Class of 2014
Collections
Skills
React
Vue
Node
Python
AWS
Golang
Rust
PHP
MySQL
Agile methodologies
Experience
Senior-level
8+ years
Boards
We see a lot of AI startups in ProductHunt using OpenAI's Fine-tunning. Is it true that I can say that I can start MorningNews.ai(this is an example) to get personalized news feed using a little trick of AI? Can anyone be a AI developer? Just what I am thinking...
Welcome to Outdefine
A free tokenized community dedicated to connecting global tech talent with remote job opportunities. Our platform is designed to help you connect, learn, and earn in the tech industry while providing the chance to collect DEFN tokens. Join our vibrant community today and explore a world of possibilities for your tech career!
Join for free