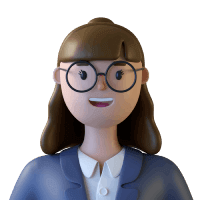 Deekshitha J
Fullstack Engineer
McKinney, TX
 I have 8 years of strong software experience in designing, developing, and deploying web-based and Client-Server business applications. I have worked in various domains such as Finance, Banking, and Health systems. My expertise lies in Java/J2EE technologies, and I have a deep understanding of OOPs concepts.

I have experience working with Agile methodologies, including Scrum and Test Driven Development. I am skilled in front-end technologies like HTML5, CSS, jQuery, and have worked with frameworks such as AngularJS, Angular, and React JS. I have developed single-page and dynamic responsive web applications using Angular and React.

In addition to my front-end skills, I have a strong foundation in Java, including Java 8 features, and have developed J2EE applications using Eclipse, STS, and IntelliJ. I am proficient in the Spring framework, including Spring Boot, AOP, MVC, and Spring Data. I have also worked with AWS services for integration and microservices architecture.

I have experience in database development, both in relational databases like Oracle, MySQL, and SQL Server, as well as NoSQL databases like MongoDB and AWS Dynamo DB.

For deploying the applications, I do have experience with cloud services like AWS, Kubernetes and have used tools like Jenkins and Docker for Continuous Integration and Continuous Deployment (CI/CD) of Microservices.

Skills
Angular
Java
Software development
Spring Boot
React.js
Github
Database systems
Full stack maintenance
Javascript
Cloud Computing
Experience
Senior-level
8+ years
Welcome to Outdefine
A free tokenized community dedicated to connecting global tech talent with remote job opportunities. Our platform is designed to help you connect, learn, and earn in the tech industry while providing the chance to collect DEFN tokens. Join our vibrant community today and explore a world of possibilities for your tech career!
Join for free