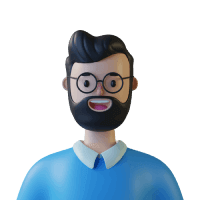 Debraj Paul
Fullstack Engineer
Bangalore, Karnataka, India
As a senior software engineer with over 7 years of experience in product development, I'm committed to achieving extraordinary results. I specialize in cloud engineering and software engineering, and I have a proven track record of success in streamlining codebases, spearheading data protection initiatives, and implementing comprehensive test suites.

My skills include programming languages like TypeScript, Java, and Golang, as well as frameworks like Node.js, Express.js, Mongoose, Spring Boot, Hibernate, and Gin. I'm also proficient in server technologies like Apache, AWS-Lambda, and Nginx, as well as database servers like Postgresql, SQL, NoSQL, MongoDB, DynamoDB, MySQL, and Oracle. I'm well-versed in CI/CD tools like Github Action, Jenkins, and Docker, and I have experience with testing tools like Jest, Sinon, Newman, Mocha-chai, and Junit.

In my current role as a Senior Software Engineer at Robosoft Technologies, I developed and executed a comprehensive digital marketing strategy that resulted in a 20% increase in daily active users in just three months. I also streamlined the codebase by refactoring over 10k lines of code, resulting in a 45% reduction in load times and improved performance metrics across five major features. Additionally, I spearheaded a company-wide data protection initiative by implementing a cloud-based backup storage and disaster recovery plan, which reduced data loss by 80% and increased data recovery speed by 60%.

My certifications include SOLID Principles: Software Architecture & Design, gRPC [Node.js]: Build Modern API & Microservices, Design Patterns in TypeScript, Serverless: Node.js, AWS & Microservices, and Understanding TypeScript - 2021 Edition.
Skills
TypeScript
AWS Lambda
MongoDB
AWS
Node
Github
Java
AWS Elastic Compute (EC2)
Golang
Solidity
Experience
Senior-level
5-8 years
Welcome to Outdefine
A free tokenized community dedicated to connecting global tech talent with remote job opportunities. Our platform is designed to help you connect, learn, and earn in the tech industry while providing the chance to collect DEFN tokens. Join our vibrant community today and explore a world of possibilities for your tech career!
Join for free