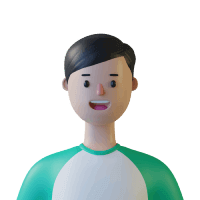 Careers
Blockchain Developer
DearMonsters
Part time
12/2020 - 11/2022
- Worked as a leading Blockchain P2E Developer. - Created and worked on different NFT protocols that include ERC-721, ERC-1155, ERC-20, and similarly with Binance Bep Protocols such as BEP-721, BEP-1155, BEP-20. - Implemented Play2Earn and Rewards functionalities with royalty and referral management system. - Implemented the smart contract for breeding functions. - Help to create a Minting contract from which users can generate NFTs and add them to the game. - Implemented the Web3.js connection with React.js for the front-end. - Compiled the code using Remix. - Implemented the multi-chain where users can feel more convenience through accessing different networks.
Senior Software Engineer
Dribble
Full time
4/2014 - 11/2017
Started working as a Senior Software Engineer for a top-notch fortune 500 company as a Full Stack Software Engineer. - Did code reviews and implemented the best software development strategies. - Followed the SDLC to implement various software techniques. - Built a Full-time Marketplace for vendors and consumers using React.js - Created many Server-Side applications using Node.js - In 2016, Shifted Focus on Ethereum Layer 1 ( Blockchain) - Wrote smart contracts using Solidity and forked UniSwap. - L2 Migrations from PoW to PoS - Hands on practice with JavaScript, Web3.js, Solidity, Rust etc. - Developed a lot of POC's and MVPs - Changed the base pool and optimizing the block sizes on layer 1. - Proficiency in L1 that includes consensus, improvements, sharding, and increase in block sizes. - Worked with L1 ETH EIP ( Ethereum Improvement Protocol) 1559 to optimize the gas fee. - Strong expertise in go Ethereum clients ( Geth and Parity)
Sr Blockchain Developer
OffShore Employee
Full time
12/2017 - 1/2023
- Excellence with Node.js, React.js, Angular.js, Vue.js, Nuxt.js, and PHP with multiple frameworks. - Created Award-Winning applications using react.js and have worked on more than 50+ commercial applications. - Top-notch coding expertise with backend Node.js. - More than 4 years of experience with Blockchain. - Created multiple DApps including staking, farming, minting, and pooling on different blockchains. - Strong Expertise with IPFS such as Pinata. - Developed and Deployed more than 20+ NFT Marketplaces on multi-chains. - Created IDO and ICO launch pads. - Have worked with fortune 500 clients. - Worked on EVM compatible blockchains with multiple projects on Polygon, Eth, Binance, Fantom, and Avalanche. - Worked on Solana and Terra Luna. - Can Manage any database - Core expertise with SPL, Rust, and open-source Candy Machine and Metaplex. - Hands-on experience with Ethereum Layer 1 and Layer 2. - Worked with CI/CD - Excellent Communication and Soft Skills
Education
University of Central Punjab
Computer Science
Bachelor's Degree
Class of 2012
Institute of Central Punjab
Computer Science
Master's Degree
Class of 2014
Skills
Solidity
Ethereum
Rust
Javascript
React.js
Full stack maintenance
Software development
Experience
Senior-level
8+ years
Welcome to Outdefine
A free tokenized community dedicated to connecting global tech talent with remote job opportunities. Our platform is designed to help you connect, learn, and earn in the tech industry while providing the chance to collect DEFN tokens. Join our vibrant community today and explore a world of possibilities for your tech career!
Join for free