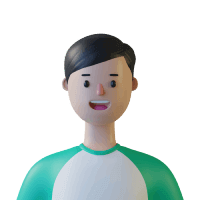 Daniel Ramos
Fullstack Engineer
1-3 years
Mexicali, B.C., México
About Daniel Ramos
Passionate about machine learning and implementing diverse technologies to exploit new business opportunities, ready to explore new worlds. Interested in ranging from software development to data-driven model creation.
Fullstack Engineer
Skills
Web design
Angular
Problem-solving
Node+npm
Web implementation
Python
Database systems
Supervised Learning
Unsupervised Learning
Working with data
Education
Tecnológico Nacional de México
Software Engineering
Bachelor's Degree
Class of 2022
Experience
Software Engineer
Skyworks Solutions
full time contract
12/2021 - 1/2023
Update and design of dashboards in Power BI and Tableau
Update and maintenance of web platforms (Angular)
Update and development of data collection routines (Go Lang and Python)
Develop and maintenance of Databases in SQL Server and MongoDb.
Frontend (Angular/React) and Backend (Django/Node js) web development for intern departments.