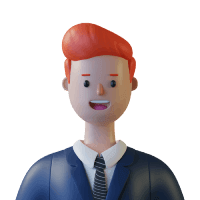 Chukwuka Okoli
Database Engineer
Ikeja
Highly effective team player, with proven success in quality control, customer service, technical support, and operations analysis. Notable 6+ years of experience as an Information Technology Specialist. Demonstrated ability to plan, organize, and lead complex projects for large organizations. Expertise in Web application and development with cloud-based computing solutions. With years' of experience in the application functionality of Software and Hardware Solutions. I have recognized as the best engineer due to excellence in collaborating with the team and resolving complex technical queries in an efficient manner. Also, I am a Flexible Engineer who specializes in exploiting internal and external relationships to synergistically tackle complex issues and helping clients maintain smooth operations. Elicits aid from vendors, colleagues and other external sources to improve ticket responses. Combines personal expertise with diverse professional relationships to support maximum support quality. Commended for rapidly and effectively resolving downtime and efficiently integrating new software/hardware and components of the latter. Additionally, I possess a deep understanding of Advance MySQL, Database Structures, Python Programming Language, Database Clients using the MySQL/Python Connection API, etc. I am always open to learning, growing and leaving a positive footprint wherever I find myself.
Careers
Implementation and Support for Dynamics | Microsoft 365.
I.T. Consultant
Freelancer
8/2020 - 6/2021
Helped in the setting up of the Dynamics 365 ERP for businesses.
Educating clients on the Dynamics 365 Solution and as Software as a Service.
Promoting the functionality of the Dynamics 365 Finance and Operations Solution.
Assisting firms in the Deployment and Implementation of the Dynamics 365 FO.
Educating clients and businesses on the advantages of deploying the dual write to LCS.
Educating businesses on the advantages of linking dual to Power Platform and add-ins.
Helping with the TSG for complex queries on the failed deployment of an environment.
Senior Technical Support Engineer | Database Engineer.
Tek-Experts
Full time
7/2021 - 11/2023
Explained Technical Information in clear terms to non-technical clients for understanding.
Executing queries on MySQL to create databases for clients and INSERT into Tables.
Analyzing the data pipeline for clients and pipeline health metrics.
Setting up Dual Write, Power Platform and Data-verse for clients for apps interaction.
Troubleshooting Business workflow and Custom workflow for clients businesses.
Deploying an environment for Clients through Life Cycle Services and FO environment.
Connecting MySQL Database Backend through the MySQL/Python Connection API.
Education
Institute of Management & Technology
Banking & Finance
Associate Degree
Class of 2013
Projects
Deployment of Dynamics 365 Solution and creating of Databases for businesses.
I and team were able to deploy the Dynamics 365 solution for a business and created a custom application with workflow to enable the business processes and operations. I have created databases for firms and used the CRUD operation to ingest into tables.
Skills
Python
Github
Data structures
MySQL
Technical support
Microsoft Azure
Microsoft Office
Networking fundamentals
CSS
Dynamics 365
Experience
Mid-level
3-5 years
Welcome to Outdefine
A free tokenized community dedicated to connecting global tech talent with remote job opportunities. Our platform is designed to help you connect, learn, and earn in the tech industry while providing the chance to collect DEFN tokens. Join our vibrant community today and explore a world of possibilities for your tech career!
Join for free