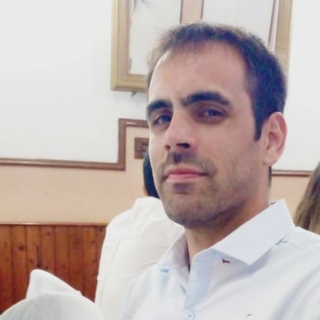 Carlos Julian Miquelarena
Baradero
I am a bilingual virtual agent in Spanish and English, with more than 4 years of experience in an
international company, in the role of lead generation, sales and business development.
I have experience as a freelancer, collaborating with companies and clients through Upwork, where I
am qualified as a Top Rated freelancer with a 100% Job Success rate due to my excellent
performance.
Among my multiple contributions through Upwork, I can highlight the translation and proofreading of
documents, article writing, lead generation, data entry, sales and virtual assistance.
I am eager to continue to grow professionally and leverage my experience to help drive the success
of new projects and organizations. I am always open to new opportunities and exciting challenges.

Careers
Sales Representative Customer Support
Staykeepers
Full time contract
6/2019 - 7/2023
Streamlined prospect generation, executing email sequences, and
scheduling meetings for the sales team, resulting in a 40% increase in
qualified leads and boosting revenue by $500k monthly.
Performed 60 cold calls per day to different prospects.
Generated and enlisted 800 new leads per week through exceptional leadgeneration techniques.
Successfully scheduled up to 12 weekly meetings with potential clients as a
result of outstanding campaign efforts.
Secured 5 new clients through effective customer service and relationshipbuilding skills.
Optimized workflow by implementing time management techniques,
resulting in a 30% reduction in lead response time and achieving timely
completion of high-volume projects.
Orchestrated targeted nurturing campaigns, leveraging data-driven insights
to efficiently convert 18% of leads into loyal customers, boosting monthly
revenue.
Aligned sales and marketing strategies by conducting regular meetings
and sharing market insights, resulting in a 16% increase in sales productivity
and a 27% improvement in customer acquisition cost.
Maintained excellent client relations, fostering trust and credibility in
business interactions.
Leveraged social media platforms to enhance lead generation and brand
visibility.
Education
Adultos 2000
High School
High School / GED
Class of 2016
Collections
Skills
Business Development
Sales Experience
Microsoft Excel
Customer Service
Identify new customers
Experience
Mid-level
3-5 years
Welcome to Outdefine
A free tokenized community dedicated to connecting global tech talent with remote job opportunities. Our platform is designed to help you connect, learn, and earn in the tech industry while providing the chance to collect DEFN tokens. Join our vibrant community today and explore a world of possibilities for your tech career!
Join for free