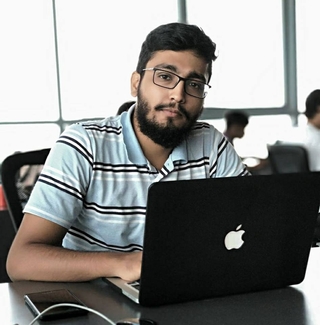 Careers
Software Engineer II
Medlife
Full time
1/2018 - 12/2022
-Significant contributor in building online diagnostics and expanding from 1 to 450+ cities covering 22000+ pin codes across India over a span of 5 years exceeding KPIs by 90%. -Coordinated with product owners and product managers to analyze requirements, also assessed UX and UI designs for technical feasibility, and estimated tasks, utilizing Agile Methodology to manage workflows. -Led development teams and contributed to critical tasks impacting growth discovery improving customer adoption by 25%. -Responsible for architecting, and planning code structure making sure of cross-browser/platform compatibility using the latest technology stacks like React, NextJs and AWS creating a tremendous impact on business visibility, increasing revenue by 40%. -Improved SEO and Optimize Performance in different web applications by using Web workers, Service workers, Lighthouse reports, AMP and SSR, increasing web traffic by 125% thus, elevating annual sales. -Defined processes and Mentored developers while overhauling continuous integration (CI) and continuous delivery (CD) pipeline which accelerated productivity by 7% as well as doing detailed code reviews and planned releases to decrease the number of production bugs. -Maintained and developed frontend, backend and automation features on legacy codebase on LAMP (Linux, Apache, MySQL, PHP) stack with Symfony Framework combining AngularJs.
Full Stack Software Engineer
Medlabz
-Single-handedly built and managed applications using React, Ionic and NodeJs utilized predictive AI technology and helped consumers choose the best-suited health services played a paramount role in the company's valuation during the acquisition. -Optimize Performance by improving RESTful/Serverless APIs, service-oriented microservices and Database queries to reduce latency. Developed cron jobs to automate emails and reports. -Designed and Developed QSR- Quick Service Restaurant software which was the only service provider for all Food Handlers throughout India
Associate Software Engineer
Better Life Solution
-Developed functional and appealing web, mobile and backend solutions based on client requirements using the latest versions of Angular, Ionic, NodeJs, Express and MongoDB. -Integrated with multiple 3rd party services and hardware like POS payment devices, printers and writing pads to provide out-of-the-box solutions to Thyrocare, CheckApp, Metropolis Lab and Illusion Dental. -Created the custom chatting interface in Javascript, Bootstrap CSS, and HTML5 using Socket Programming that consists of features similar to Whatsapp. -Worked on RESTful API development while moving the existing codebase in the microservices approach.
Education
MHSS College of Engineering
IT
Bachelor's Degree
Class of 2016
Skills
React
Node
AWS
MySQL
Javascript
Angular
Python
Github
Docker
PHP
Experience
Senior-level
5-8 years
Welcome to Outdefine
A free tokenized community dedicated to connecting global tech talent with remote job opportunities. Our platform is designed to help you connect, learn, and earn in the tech industry while providing the chance to collect DEFN tokens. Join our vibrant community today and explore a world of possibilities for your tech career!
Join for free