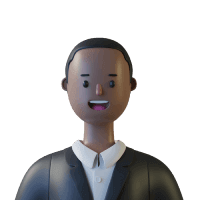 Bright Phillips
Frontend Engineer
Lagos
Hi ! My name is Bright Phillips, a multi-faceted Designer based in Lagos state Nigeria. In my years of experience in the Labour Market, I have taken on a few roles that have given me the opportunity to handle varying ranges of responsibilities. All my years of experience and garnered skills set, have prepared me to give valuable services in the areas of Administrative Management and Web-Development to any organization. If you would like a fine blend of quality Administrative Management and Web-Development, I can deliver just the standard of performance required for your organization. 
Careers
Administrative Officer
Solution Information Technologies
Full time contract
12/2020 - 7/2021
Organizing key company records and expenses.
Managing schedules and calendars for senior staff.
Assisting in scheduling company facilities and resources.
Administrative Manager
Vatican Garden Estate
Full time contract
8/2021 - 11/2022
Coordinating Weekly seminars for Realtors Nationwide.
Assisting and supporting front desk management in handling visitors and clients.
Presenting Real Estate News updates for TV Channel.
Supervising Realtors Marketing Expenditure.
Education
Covenant University
Building Technology
Bachelor's Degree
Class of 2018
Flip To Tech
Front-End Development
Skills
Web design
Javascript
Application design
HTML
CSS
Blockchain ecosystem
Problem-solving
Welcome to Outdefine
A free tokenized community dedicated to connecting global tech talent with remote job opportunities. Our platform is designed to help you connect, learn, and earn in the tech industry while providing the chance to collect DEFN tokens. Join our vibrant community today and explore a world of possibilities for your tech career!
Join for free