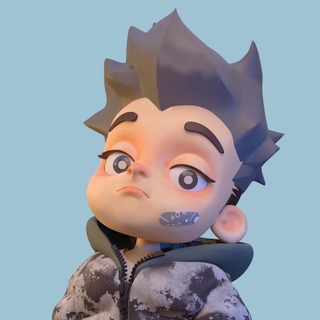 Blankcoo Jnr
Community Manager
Lagos, Nigeria
I'm known as BlackCoo, and my passion lies in Web 3.0, NFTs, the Metaverse, and GameFi. I bring both expertise and enthusiasm to these areas, backed by a solid three-year track record in social media marketing, NFTs, crypto community development and management, and generating hype across diverse platforms such as DISCORD, TWITTER, and TELEGRAM.  Furthermore, I excel as a content creator, offering an added advantage to your project.
Careers
Partnership manager
SolusFinance
Full time contract
6/2023 - 11/2023
Administrator
Castle clan
Full time contract
6/2023 - 11/2023
Contribute in idealing and implementing community building strategy together with other team members etc
Also building authentic relationships among external audience (investors, enthusiasts, and followers).
Provide people with a feeling of belonging and a network of other people they can connect with.
Communicate that the company cares deeply about the people who support them, work for them, and interact with them.
Drive healthy conversation through:
1. Consistent questions: Shows active interest and communicates value to the community.
2. Requesting feedbacks: This drives innovations and ideas
3. Creating Multiple Communities: This is an unofficial community for speculation (price/moon talks) so as to avoid outsiders gaining influence over pricing matters.
4. Content of educational posts about the project etc
Education
University of Uyo
Computer Science
Bachelor's Degree
Class of 2023
Projects
Solus is the fastest growing Play 2 Earn futures trading game that makes futures trading simple and fun, as if you're playing a game.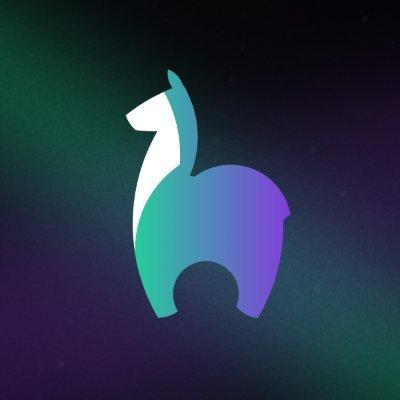 Lamas Finance is a true-dapp game hub built on Solana, providing users with genuine blockchain gaming experiences while offering the chance to profit from DeFi's essential functions. The project achieved 1st Prize in the GameFi track - Solana Coding Camp
MonstaNFT
https://monsta.land/#mint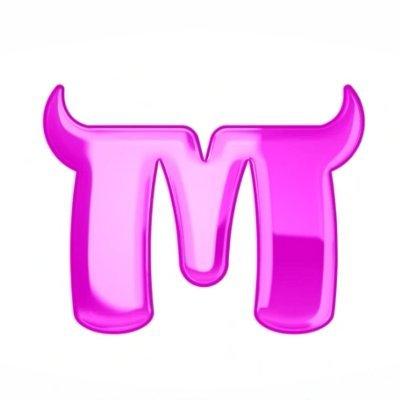 NFT community with a unique art collection. Adopt one of the 4445 Monstas in this collection and join the search for their lost eggs. every Monsta is a unique NFT, and with your help, they might find a new home.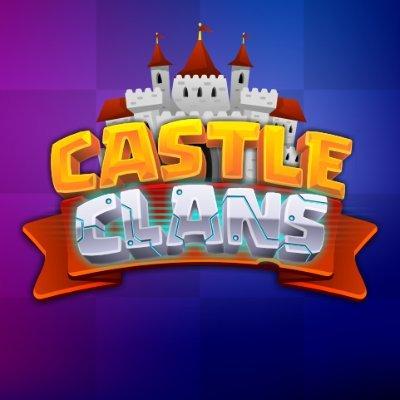 Castle clan is a gaming projects where blockchain technology meets the magnificence and mystique of the medieval era. This is not just another NFT game - it's an immersive, interactive journey that will transport you back in time to a realm where castles
Skills
Community management
Collaboration Skills
Community Engagement
Brand/ company moderator
Experience
Senior-level
1-3 years
Boards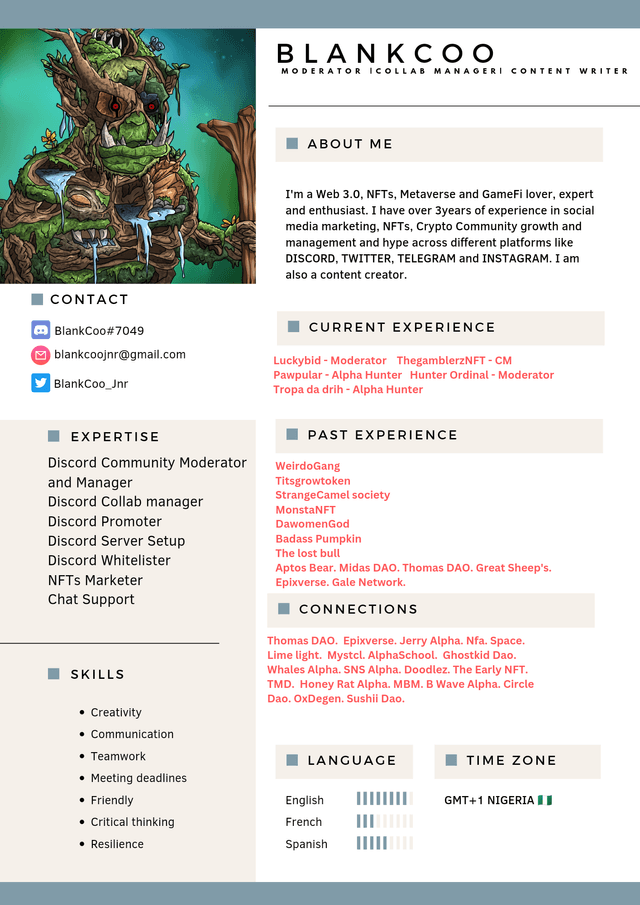 Hello #communitymanager,#moderator, #collabmanager, & #headchatter!  I've honed my expertise in these areas through hands-on experience and a passion for fostering engaging online communities.  Let's chat about how I can contribute to your dream achievement
#web3jobs #founders 
Welcome to Outdefine
A free tokenized community dedicated to connecting global tech talent with remote job opportunities. Our platform is designed to help you connect, learn, and earn in the tech industry while providing the chance to collect DEFN tokens. Join our vibrant community today and explore a world of possibilities for your tech career!
Join for free