Bipin Regmi
Fullstack Engineer
Pokhara, Nepal
Certified Full Stack Developer with over 5 years of professional experience in software development. Expertise in PHP with Laravel, Javascript with Vue.js, HTML,CSS,Bootstrap, Tailwind and Python. Years of experience in building REST APIs, integration of APIs, Web Servers Adminstration, Team Management, Leadership, Project Management and Documentation.Always learning and eager to learn, my new learnings are AI,ML with Python and MERN stack. Enthusiast in AI, ML and Data Science
Careers
Lead Full Stack Developer
Maya Multipurpose Pvt Ltf
Full time contract
5/2022 - 8/2023
● Led and mentored the development team, fostering a collaborative and high- performance environment.
● Oversaw web and mobile app projects, aligning them with business goals, and effectively managed project resources and priorities.
● Provided technical guidance and mentorship to team members, enhancing their skills and expertise.
● Actively participated in full-stack development, utilizing technologies such as PHP, Laravel, JavaScript, Flutter, and REST. Conducted regular code reviews to maintain code quality and consistency.
● Collaborated on scalable application architecture design, ensuring the robustness and efficiency of our systems. Successfully troubleshooted technical issues as they arose.
● Worked closely with project managers to define project scope, goals, and budgets, ensuring projects were well-defined and met organizational objectives.
● Managed project timelines and proactively mitigated risks, resulting in consistently successful project outcomes.
● Collaborated effectively with cross-functional teams, aligning development efforts with product goals and ensuring seamless integration of features and functionality.
Full Stack PHP Developer
Mandala IT Solutions
Full time contract
10/2018 - 12/2019
Created responsive, user-friendly web interfaces using HTML, CSS, JavaScript, and front-end frameworks as required. These interfaces enhanced the overall user experience and usability of web applications.
● Developed robust and scalable server-side applications using the Laravel PHP framework. These applications formed the backbone of our web services, ensuring reliability and performance.
● Designed and optimized database schemas, wrote efficient SQL queries, and effectively managed data storage and retrieval. This resulted in improved database performance and data accuracy.
● Built and maintained RESTful APIs that facilitated seamless data exchange between front-end and back-end systems. These APIs played a vital role in connecting various components of our applications.
● Wrote clean, maintainable, and well-documented code while consistently adhering tg standards and best practices. This approach ensured the longevity and ease of maintenance of our codebase.
● Conducted thorough unit testing and debugging to guarantee the reliability and stability of web applications. This rigorous testing helped identify and address issues proactively.
● Collaborated closely with cross-functional teams, including designers, product managers, and fellow developers, to deliver high-quality software solutions. This collaboration ensured that our software met both user needs and business objectives.
Remote Freelance Software Developer
Freelance
Full time contract
3/2018 - 8/2023
● Developed and maintained web applications using a versatile tech stack, including HTML, CSS, JavaScript, Vue.js, PHP, Laravel, Python, Django, and MySQL.
● Collaborated with clients to align project requirements with their business objectives.
● Designed responsive, user-friendly front-end interfaces to enhance user experiences.
● Created robust server-side solutions and optimized databases for efficient data
management.
● Conducted code reviews, maintained clean, well-documented code, and adhered to
best practices.
● Delivered multiple projects on time and within budget, earning positive client
feedback.
● Managed project timelines, addressed technical challenges, and ensured smooth
execution.
● Adapted to various project scopes and requirements, showcasing full-stack
versatility.
● Demonstrated strong problem-solving skills and a commitment to high-quality
software solutions.
Design and Development Lead
Able Innovation Pvt Ltd
Full time contract
3/2023 - 8/2023
● Co-founded and contributed to the company's strategic direction, shaping its vision and mission.
● Led and mentored development and design teams, fostering innovation and high- performance.
● Oversaw diverse web and mobile app projects, aligning them with business goals.
● Provided technical guidance, actively participated in full-stack development, and
conducted code reviews.
● Collaborated on scalable application architecture, troubleshooting technical issues
effectively.
● Defined project scopes, managed timelines, and mitigated risks for successful project
outcomes.
● Worked seamlessly with cross-functional teams, ensuring alignment with product
goals.
Education
London Metropolitan University (Informatics College Pokhara)
Information Technology
Bachelor's Degree
Class of 2023
Projects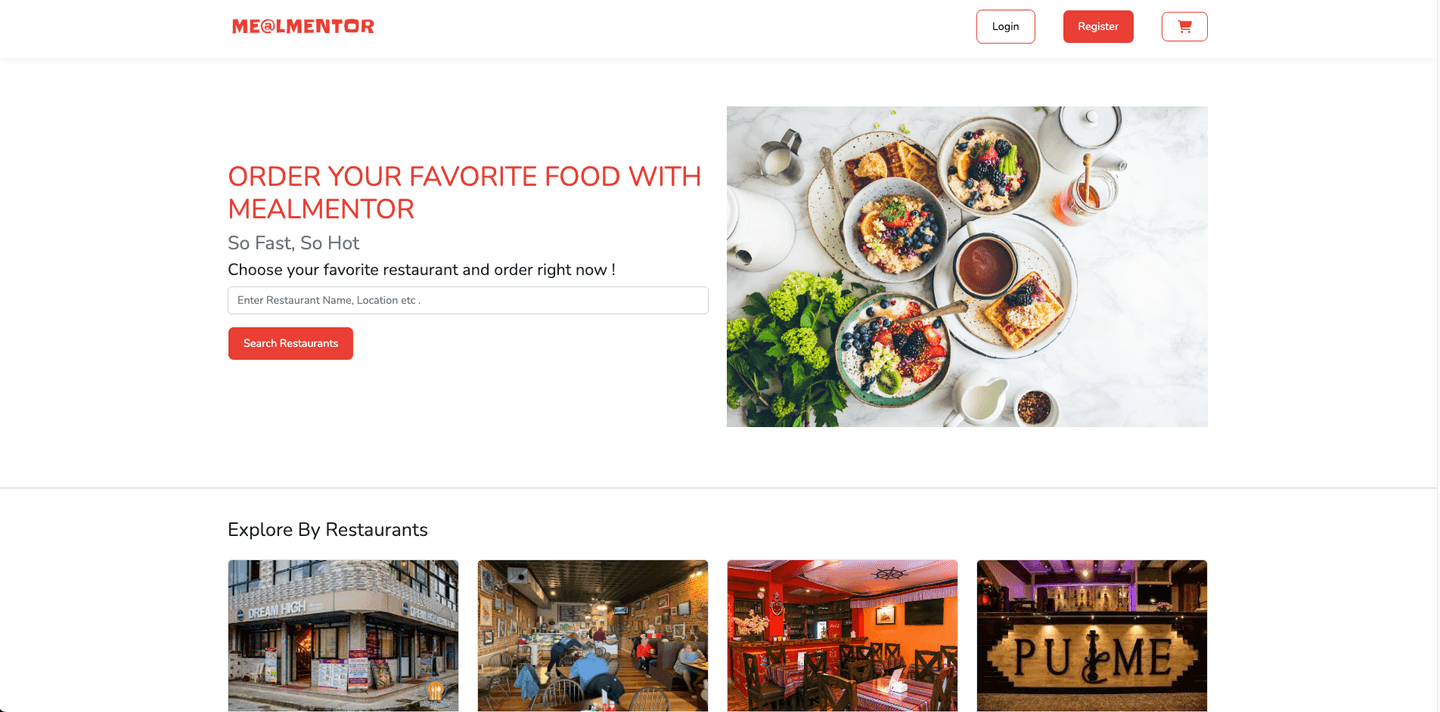 Multivendor SAAS Full Restaurant Management Solution Features: 1. Vendor and Admin Dashboard 2. Self QR Ordering System 3. Tables, Orders, Items, Categories and Menu Management. 4. Online Delivery System 5. Point of Sale Order System and others
Skills
PHP
Javascript
MySQL
Laravel
Vue.js
HTML
CSS
jQuery
Flutter
Python
Experience
Mid-level
5-8 years
Welcome to Outdefine
A free tokenized community dedicated to connecting global tech talent with remote job opportunities. Our platform is designed to help you connect, learn, and earn in the tech industry while providing the chance to collect DEFN tokens. Join our vibrant community today and explore a world of possibilities for your tech career!
Join for free