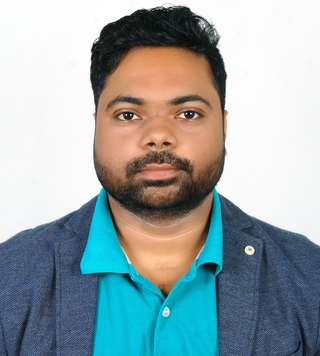 Asutosh Patel
Blockchain Engineer
Bangalore, Karnataka, India
A Software Engineer who cares deeply about the impact of the
project on the team which enhances journey of software
development and it's products which needed to be crafted with
care.
Careers
System engineer
TCS
Full time
1/2016 - 12/2018
Software Development: Developed and maintained the of Web App using
Node Js, C#, SQL Server.
Participated in discussions with clients to meet their requirements.
Carried out tasks related to full software development life cycle
Projects: https://www.ccilindia.comhttps://www.ccilindia-lei.co.in/
Software Engineer
Swarm Labs
Full time
12/2018 - 2/2021
Containerized Application: I worked on creating service around blockchain
using Node.js and MongoDB, encompassing a range of functionalities
including REST API, NPM module, web app, and desktop app within a
containerized application.
Reward & Verification Engine : I worked on a reward contract designed to
handle Ethereum ERC20 tokens on the main network . This contract
verifies micropayments and facilitates the distribution of rewards.
DCDN Engine: I developed a CDN network based on micropayments,
utilizing JS IPFS, and integrated a Reward Engine to enhance the system.
Crypto Wallet: I contributed to the development of a crypto cold wallet
that leveraged Shamir's secret sharing method, enabling the creation of a
highly secure multi-password protected wallet.
Lead Engineer
CGI
Full time
4/2021 - 11/2023
Containerized Application: I led the transition from a monolithic
architecture to a containerized application, orchestrating the
transformation into a microservices architecture. This involved utilizing
Node.js, MongoDB, Docker, Kafka, and Azure to enhance scalability and
maintainability
Verification and Subscription Engine: Developing a data verification
system based on a subscription model, utilizing a Private Ethereum
network and implementing Solidity smart contracts. This system
ensures secure and transparent data verification processes for
subscribers.
Education
Trident Academy of Technology
EEE
Bachelor's Degree
Class of 2015
Skills
Blockchain
Solidity
Node+npm
Javascript
Software development
Github
Web implementation
Microsoft Azure
Experience
Senior-level
5-8 years
Welcome to Outdefine
A free tokenized community dedicated to connecting global tech talent with remote job opportunities. Our platform is designed to help you connect, learn, and earn in the tech industry while providing the chance to collect DEFN tokens. Join our vibrant community today and explore a world of possibilities for your tech career!
Join for free