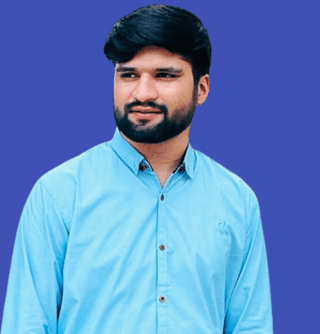 Asad Iqbal
Blockchain Engineer
Islamabad, Pakistan
I'm a passionate and experienced full stack developer specializing in web3 and blockchain technologies. With a strong background in web development and a deep understanding of blockchain principles. 
Careers
Full Stack Blockchain Developer
Edge Video
Full time contract
5/2023 - 5/2023
Edge Video is a web3 video network company based in South Holland, Netherlands. As a Full Stack Blockchain Developer at Edge Video, I have had the opportunity to contribute to their cutting-edge platform. The company focuses on utilizing blockchain technology to revolutionize the video industry.
In my role, I have been responsible for various tasks and achievements. One of my key responsibilities has been enhancing the network's backend server and implementing live stream websockets monitoring and improvement. This has involved working with advanced technologies such as EAT token and managing its token holders, as well as extracting frames from live stream videos for AI analysis.
Additionally, I have been involved in the minting of NFTs based on AI-analyzed data from the live stream AI tagging. This has allowed me to leverage my skills in blockchain development and combine them with AI technologies to create unique and valuable digital assets.
Working at Edge Video has provided me with valuable experience in the web3 domain. It has allowed me to gain a deeper understanding of blockchain technology, smart contract development, and tokenization. The company's commitment to innovation and its forward-thinking approach have been inspiring, and I have had the opportunity to work alongside a talented team of professionals.
Overall, Edge Video has been an exciting and dynamic environment where I have been able to apply my blockchain development skills and contribute to the growth of a pioneering web3 video network.
Education
University Of Sargodha, Pakistan
Information Technology
Bachelor's Degree
Class of 2020
Skills
Node+npm
Javascript
Blockchain
Solidity
Web3
Redux
React.js
NFT
Web design
Amazon Web Services
Experience
Senior-level
3-5 years
Welcome to Outdefine
A free tokenized community dedicated to connecting global tech talent with remote job opportunities. Our platform is designed to help you connect, learn, and earn in the tech industry while providing the chance to collect DEFN tokens. Join our vibrant community today and explore a world of possibilities for your tech career!
Join for free