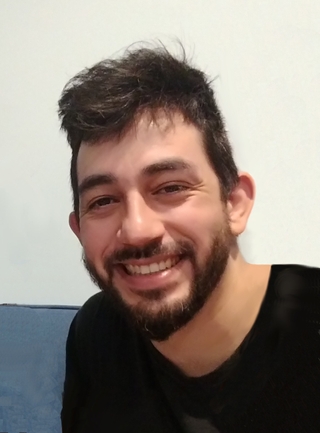 Ariel Altamirano
Cloud Architect
Buenos Aires, Argentina
With over 15 years of experience in the evolving Microsoft Software Technologies, I am a Certified DevOps Engineer Expert, a Certified Azure Developer Associate and a .Net Fullstack Software Engineer focused on Microservice Multi-Tenant Architectures and Cloud Computing. I hold an Informatics Degree and a SCRUM Master Accredited certification, enabling me to effectively lead and collaborate within agile development environments. My baseline education has been in leadership and management in the National Military Academy.

I not only focus on Software Development but also emphasize the importance and personal interest in DevOps, recognizing its role in the Agile Business Strategic CI/CD, hence my interest in demonstrating these skills and knowledge through holding the Microsoft Certified DevOps Engineer Expert credential.

Currently, I am deeply engaged and committed to exploring the latest advancements in generative Language Model technologies and stacks, including hands-on training using the bright new Microsoft Semantic Kernel Paradigm. I am actively pursuing relevant courses, training and certifications to validate my knowledge and passion in this domain, recently obtaining MLOps training badges and trophies from Microsoft AI challenge, which validate skills to deploy machine learning models efficiently and effectively.

By combining my extensive experience T-shaped skills, diverse skill set, and cutting-edge knowledge in generative LLM technologies, I am prepared to contribute to transformative projects, enabling innovation in product development while aligning with the vision set by Product Owner roles. With a focus on making a lasting and competitive impact in the business, I am prepared to align, lead and deliver exceptional results. Kaizen.
Careers
Software Engineer
Allegiance Group
Full time contract
10/2021 - 6/2023
Within an SCRUM Agile context, Azure Cloud Development related responsibilities for a Multitenant Microservice Architecture Infrastructure set on Cloud Azure Suite and Kubernetes (Several Git repositories using Gitflow Workflow). Refactoring, maintenance, Bug solving, Code Investigation, Feature and US development, Unit Tests and Integration Tests development Tasks (FluentAssertions, Moq, XUnit, Bogus, etc.). Devops Maintenance, configuration and troubleshooting using Azure Cloud and Azure Devops. CI Tasks: Pipelines update migration tasks (Classic to yml), pipelines maintenance, Azure Devops Artifacts release and maintenance. Azure Cloud Development related Tasks: AD Authentication and Authorization configuration, Application Insights troubleshooting, Log Analytics, Azure Service Bus maintenance, Az. releases, etc.
Education
Universidad Empresarial Siglo XXI
Informatics
Bachelor's Degree
Class of 2019
Skills
Microsoft Azure
DevOps
Software development
.Net
Docker
LLMs
Agile methodologies
C#
SQL Server, cloud computing design
RESTful API
Experience
Senior-level
8+ years
Welcome to Outdefine
A free tokenized community dedicated to connecting global tech talent with remote job opportunities. Our platform is designed to help you connect, learn, and earn in the tech industry while providing the chance to collect DEFN tokens. Join our vibrant community today and explore a world of possibilities for your tech career!
Join for free