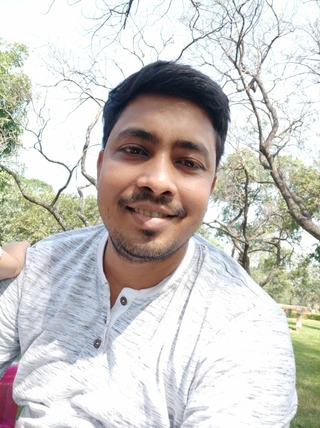 Careers
Senior Software Engineer II
Charles River Development
Full time
6/2022 - 12/2022
➢ It's a prestigious flagship product which manages about 46 trillion USD worth of assets. ➢ Worked as Individual contributor for one of the modules of this product. ➢ This product is sold as on premise hosting & installation as well as company hosted SAAS application. ➢ This comprises of Win form based GUI client and Middle tier written in java and backend DB as Oracle and Sql Server. ➢ Win form client uses SOAP protocol to communicate with middle tier. ➢ I implemented new features and also worked on defects.
Principal Software Engineer
SS&C EzeSoft
Full time
12/2016 - 6/2022
➢ Involved in feature/functional discussion and technical design. ➢ Working as "Individual Contributor" as well as Team-lead for my SCRUM team. ➢ Optimized Trades-Reconciliation process by 70%, it was heavily based on SQL. ➢ Optimized performance of data import module (written in C#) by 89%. ➢ Lead team to design and develop "Subscription and Redemption Import" and "Historical FX Rate Import" module using TDD. ➢ Received an appreciation email from customer for quick turnaround on critical and blocker support requests. ➢ Designed an algorithm to compare saved layouts of DevExpress windows-forms against the upgraded one. This significantly improves the client upgrade time. ➢ Technologies used: C#, SQL Server, AWS, Jenkins, Web API, ASP. Net, .NET Core, MVC, Typescript, JavaScript, jQuery, Win Forms, Multi-Threading
IT Analyst
TCS
Full time
3/2016 - 12/2016
➢ Developed a Console application using .Net for Health Insurance client to find payment defaulters and send reminder. ➢ Technologies used: C#, SQL Server.
Senior Software Engineer
Atlas Healthcare Softwares
Full time
10/2012 - 3/2016
➢ Previously known as Atlas Healthcare Softwares. ➢ Lead team to design and develop Outbreak and Group event management module (this enhancement was a bug free delivery. ➢ Added feature of 2-way binding and unbinding for asp.net web controls. ➢ Developed a C# library "Property Indexer" which wraps a C# object and adds ability to access the properties via index. ➢ Developed a windows application to read company's bug management application and generated report which can be used to come up with KPI of employees. I got company wide recognition and appreciation for this. It saved from long hours of manual work and increased efficiency and accuracy. ➢ Technologies used: C#, SQL Server, Asp.Net, Web Forms, Web Services, Multi-Threading, HTML, JavaScript, jQuery, CSS
Software Engineer
Metaoption Softwares India Pvt Ltd
Full time
4/2011 - 10/2012
➢ This was the first company I worked for. ➢ Wrote a very basic resume parser which can read MS Word and Pdf format and extract many key information. ➢ Wrote lot of web-scrapping program in C# (Console app and Windows Service), to read online resources and gather leads in a database. This database will be used by our business team to connect with advertisers. ➢ Technologies used: C#, SQL Server, Asp.Net, Web Forms, Web Services, Multi-Threading, HTML, JavaScript, jQuery, CSS
Education
GKV Haridwar
Computer Science
Bachelor's Degree
Class of 2010
Skills
.NET
Angular
C#
SQL
Javascript
Github
HTML
CSS
Experience
Senior-level
8+ years
Welcome to Outdefine
A free tokenized community dedicated to connecting global tech talent with remote job opportunities. Our platform is designed to help you connect, learn, and earn in the tech industry while providing the chance to collect DEFN tokens. Join our vibrant community today and explore a world of possibilities for your tech career!
Join for free