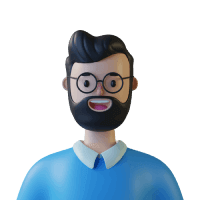 Amir Nabaei
Fullstack Engineer
Vancouver, BC, Canada
I am a Software Engineer with expertise in various technologies and frameworks.

In my recent role as a Software Engineer at Avaya, I made significant contributions to the company's projects and achievements. 
I played a pivotal role in developing RESTful APIs within a Microservice architecture. This architectural approach allowed for better scalability and fault tolerance, providing a solid foundation for the company's systems. Additionally, I designed and implemented robust event-driven systems utilizing socket connections on TCP for real-time communication between users across different clusters. This solution greatly improved the availability of the system, reaching an impressive uptime of 99%.

As part of my responsibilities, I  focused on optimizing team productivity and cost savings. I successfully built automated provisioning using Terraform and cloud build in the Cloud environment. This automated setup created new Kubernetes clusters, VPCs, cloud functions, and MongoDB peering, resulting in significant time and cost savings for the Avaya team.

Prior to that, I worked as a Software Engineer at Living Sky Technologies. There, I played a key role in designing and developing Microservices using Node.js from scratch. These Microservices formed the foundation of a RESTful API system that efficiently handled client requests through a Gateway layer.

I also focused on creating responsive web applications using technologies such as React.js, Next.js by utilizing React Hooks, I was able to engage more users with our applications and create a seamless user experience.

In addition to my technical contributions, I  demonstrated my ability to ensure code encapsulation and maintain security. I created and published private packages that encapsulated the code base, promoting code reusability and security best practices.

I am confident that my experiences and dedication will continue to drive impactful results in future software engineering endeavours.
Skills
Node
Javascript
AWS
Endpoint Security
Python
General reliability
DevOps
Ethereum
Systems development lifecycle
Github
Experience
Mid-level
3-5 years
Welcome to Outdefine
A free tokenized community dedicated to connecting global tech talent with remote job opportunities. Our platform is designed to help you connect, learn, and earn in the tech industry while providing the chance to collect DEFN tokens. Join our vibrant community today and explore a world of possibilities for your tech career!
Join for free