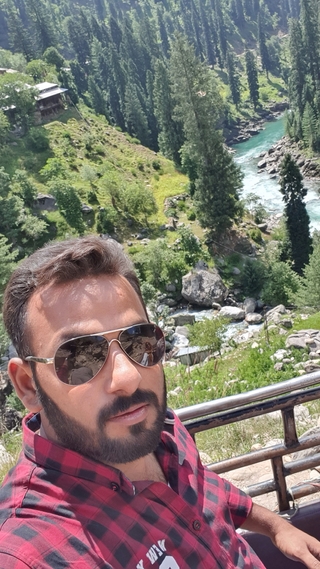 Amir Abbasi
 I have a master's degree in computer science and extensive knowledge of computer systems and software standards. I have 9+ years of experience working in an IT company where I located and solved technical problems.

 

I have acquired excellent communication and interpersonal skills needed to work in a team setting and to convey information to co-workers and clients. I also have proven leadership skills (Working as QA lead in Techtronix) with the ability to supervise and assist the QA team in helping ensure the quality guidelines and standards are met. I also have the skills to develop quality guidelines based on user behavior and by testing new software.

During my tenure, I have also learned how to maintain professional behavior and put maximum effort into every task at work. I have earned a reputation for being an effective resource to senior executives. I am a highly effective communicator and problem solver and feel that my hard skills and behavioral strengths are a firm match for the challenges faced by your team.

 

I have a good eye for detail, the ability to notice even small imperfections, and the knowledge and skills to recognize problems quickly. When a product does not meet quality standards, I have the training and knowledge to find and implement a solution. I can ensure all products are fully functional and ready for the release date.

 

My attached resume gives further details on my knowledge, experience, and training. I look forward to the opportunity to learn more and to discuss how I can contribute my strengths. I appreciate you taking the time to review my credentials and experience.

 

You can reach me by calling 03365177901 and I hope to meet with you in person to discuss this position in more detail.

Welcome to Outdefine
A free tokenized community dedicated to connecting global tech talent with remote job opportunities. Our platform is designed to help you connect, learn, and earn in the tech industry while providing the chance to collect DEFN tokens. Join our vibrant community today and explore a world of possibilities for your tech career!
Join for free