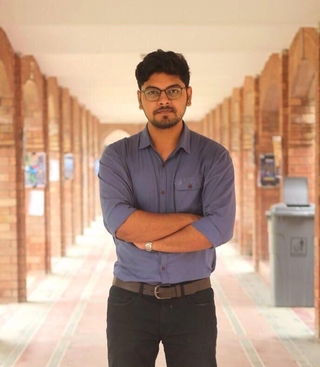 Ali Cheema
Big Data Engineer
Gujranwala
I'm a Data Enthusiast with experience of more than 3 years. I have experience in BI especially in Azure, Pentaho, Python, PostgreSQL and Power BI. Currently, I'm seeking remote or on-site opportunities to face new challenges and explore more.
Careers
Data Analyst
Kavtech
Full time contract
10/2022 - 11/2023
Data Transformation: Proficient in data mapping, ETL process rules, and automation scripting for data management.
Database Security: Ensuring compliance with industry standards and maintaining security protocols.
Query Optimization: Developing efficient queries and stored procedures for data access and integrity.
AWS Expertise: Migrating data pipelines to AWS Serverless with Lambda, S3, Athena, Redshift, and more.
ETL Pipeline: Creating pipelines for data extraction, merging, cleansing, validation, email notifications, and error handling.
Data Analyst
Motive
Full time contract
12/2020 - 10/2021
Data Professional with expertise in data labeling, collection, distribution, extraction, and AI/ML model recommendations.
Managed a 340-member team, assisting with queries and tasks.
Collaborated with R&D teams on in-house AI/ML models and high-quality training datasets.
Led risk identification and mitigation efforts, shaping the KT Safety product suite.
Analyzed customer data to enhance user experiences and reviewed annotated data for accuracy.
Proficient in SQL, Redash, MySQL, Amazon S3, and Microsoft Excel.
Skilled in data requirements, definitions, tooling, and SLA-driven data delivery.
Proactive problem solver committed to finding insights through data.
Eager to take on new challenges and contribute to organizational success.
ETL Developer
Motive
Full time contract
10/2021 - 10/2022
BI Developer with hands-on experience on visualization and strong analytic programming skills using Tableau.
Proven experience in data modeling, ETL development, and data warehousing, or similar skills.
• Collaborated within the Data Engineering team to support the CRM Product, employing SSIS, SQL Stored
Procedure for efficient ETL processes, moving data from diverse sources to destination flat files and databases.
• Making the CRM product Optimized and Scalable.
Capturing data from S3 bucket and RedShift to the Snowflake database. Processing the data and performing analysis
on it.
• Contributed to enhancing the optimization and scalability of the CRM product.
Data Engineer
Algo
Full time contract
8/2023 - 9/2023
Tools: Azure Data Factory, Azure Synapse Analytics, PostgreSQL, Excel, Power BI
Design and implement data pipelines for collection and transformation.
Manage data warehousing with Azure Synapse Analytics.
Develop Power BI reports for stakeholders.
Ensure data accuracy, security, and compliance.
Monitor and optimize data processes.
Proficiency in Azure Data Factory, Azure Synapse Analytics, PostgreSQL, Excel, Power BI.
Strong SQL skills.
Problem-solving and teamwork abilities.
Join a leading MNC, shape the supply chain with data-driven insights, and contribute to business success.
Education
COMSATS University
Software Engineering
Bachelor's Degree
Class of 2019
Skills
Python
Microsoft Azure
Power BI
SQL
Microsoft Excel
Problem-solving
Teamwork
Optimization
Communication
Data collection
Experience
Mid-level
3-5 years
Welcome to Outdefine
A free tokenized community dedicated to connecting global tech talent with remote job opportunities. Our platform is designed to help you connect, learn, and earn in the tech industry while providing the chance to collect DEFN tokens. Join our vibrant community today and explore a world of possibilities for your tech career!
Join for free