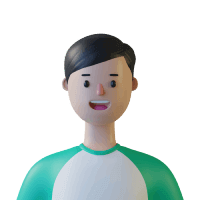 Alexis Montilla
Fullstack Engineer
5-8 years
Valencia, Carabobo, Venezuela
About Alexis Montilla
Fullstack Engineer
Skills
PHP
JavaScript
Docker
Node
Golang
OOP
Problem-Solving
Web implementation
Software development
React
Education
Carabobo's University
Engineering
Bachelor's Degree
Class of 2016
Experience
FullStack Developer
Adwise
full time contract
8/2021 - 6/2022
We improved by 25% the organization of work time, by developing an internal system for recording tasks and hours worked, which allowed us to measure the team's statistics and the total time dedicated to each client.
Created modules for updating the inventory and price of all the products of different E-commerce, guaranteeing 100% updated inventory.
Improved sales by ~5% for ~75% of customers by developing functionality through the integration of third-party platforms and through an internal company application.
Projects
Kabasto
Sofware Engineer - FullStack