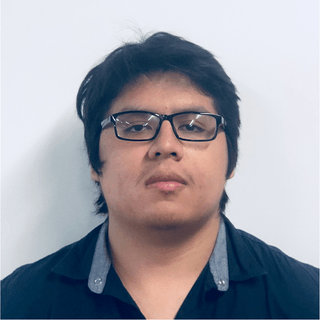 Alexander Ortega
Data Scientist
Lima, Perú
Bachelor of Electronic Engineering specialized in industrial automation with
a passion for data engineering and artificial intelligence. I seek opportunities
in the field of data engineering to apply my strong technical background
and analytical skills in creating innovative solutions. I am an assertive communicator
and creative problem solver, ready to be an integral contributor to
dynamic teams.
Careers
Engineering Project Budget Assistant
SANTO DOMINGO PROYECTOS E INGENIERÍA S.A.C
Full time contract
11/2023 - 4/2022
Provided data on the sizing of engineering projects, both in the area of civil workssuch as electromechanical works. Additionally, I was part of the realization of the corresponding budgets.
Education
UNIVERSIDAD DE INGENIERIA Y TECNOLOIA
ELECTRONIC ENGINEERING
Bachelor's Degree
Class of 2022
Skills
Github
Python
Java
JavaScript
C++
Studying data science
Data structures
Open source projects
Web implementation
Working with data
Experience
Entry-level
1-3 years
Welcome to Outdefine
A free tokenized community dedicated to connecting global tech talent with remote job opportunities. Our platform is designed to help you connect, learn, and earn in the tech industry while providing the chance to collect DEFN tokens. Join our vibrant community today and explore a world of possibilities for your tech career!
Join for free