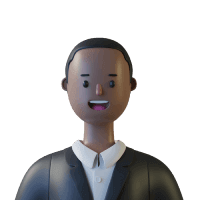 Careers
QA Lead
Sony India Software Centre
Leading a team of 4 members; working as a Backend Tester  Managing the quality of the product on the back-end side, daily stand-up calls  Acting as a part of all the Scope/Requirements Discussion and change in scope meetings for the upcoming and ongoing release/Sprint and go through it with my team to understand the requirements or upcoming features  Expertise in JMeter, Jenkins and My SQL Workbench tools, daily defect triage ● Establishing and enforcing Standard Test Processes and Deliverables (including defect management and quality metric reporting) within the gated process to streamline testing and support manual testing efforts; driving the test strategy and plan for all projects ● Performing 'Sanity Testing & Regression Testing, Regression Testing; implementing STLC, in-sprint automation and Defect life cycle; administering the Regression suite manual and automation execution/creation ● Communicating with other team members (Development Team, Technical Support, and Business Support) in order to resolve the issues ● Analyzing the requirements and preparing the Clarification Log; preparing the Test Plan, Traceability Matrix and Defect Management ● Crafting performance measures for test management by identifying key performance indicators, defining reporting and dashboard standards
Senior QA Engineer
Merago Inc.
Full time
11/2020 - 11/2022
Established and enforced Standard Test Processes and Deliverables (including defect management and quality metric reporting) within the gated process to suggest keywords while developing content streamline testing and support automation and manual testing  Developed the Quality Gate Development process and procedures; deployed short and long term Quality Improvement Programs
Lead QA
Qualitrix Technologies Pvt. Ltd.
The DIKSHA platform offers teachers, students and parents engaging learning material relevant to the prescribed school curriculum.
Senior QA Engineer
Target Corporation Pvt. Ltd.
Target.com is an e-commerce company based in US.
Senior Test Engineer
Indium Software Pvt. Ltd.
Zynga Ad Engine (ZADE) is the platform where all the ads are managed and tested for errors/bugs.
Test Engineer
Pole To Win Pvt. Ltd.
Poker, FarmVille 2, Empire & Allies, Mafia Wars Mobile and web based applications
Education
Rajiv Gandhi Technical University
Computer Science & Engineer
Bachelor's Degree
Class of 2011
Skills
Statistical Analysis
manual testing
API testing
Usability testing
Testing and debugging
performance testing
automated testing
Experience
Senior-level
8+ years
Welcome to Outdefine
A free tokenized community dedicated to connecting global tech talent with remote job opportunities. Our platform is designed to help you connect, learn, and earn in the tech industry while providing the chance to collect DEFN tokens. Join our vibrant community today and explore a world of possibilities for your tech career!
Join for free