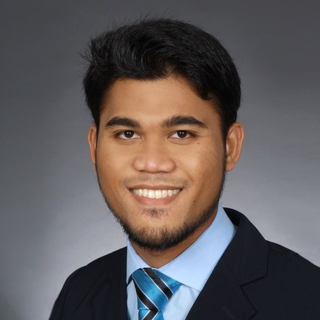 AbdulHafeez Sadon
Frontend Engineer
Klang, Selangor, Malaysia
Hi everyone!

My name is AbdulHafeez Sadon, you can call me Hafeez.

I'm a CAE Engineer with over 6+ years of experience in FEA and CAD. I also have over 2 years of experience working in tech as a Data Analyst.

Quite proficient in Python (Openpyxl, Django, Pandas, NumPy, SciPy, and MatPlotLib), HTML, CSS, JavaScript, Git, GitHub, Web Design, and English-German translation.

Languages I speak with full proficiency:
• Malay
• English
• German.

Currently learning:
• Solidity and Hardhat
• Docker and Kubernetes.

I'm also proficient in data visualization using APIs, PowerBI, and Kibana. I have in-depth experience working with MS365 products.

I'm passionate about using my skills to solve complex problems and create innovative solutions.

Several close & open-source projects that I have involved allowed me to hone my skills in both engineering and tech.

I'm excited to connect with other professionals in my field and learn from their experiences.

Please feel free to reach out if you're interested in connecting or collaborating on a project!
Skills
Github
Python
Knowledge HTML5
Knowledge CSS3
Data analysis and exploration
Javascript
Web design
Blockchain ecosystem
Solidity
Docker
Experience
Mid-level
1-3 years
Boards
Web3 is here to stay.

Imagine if the current Software-as-a-Service (SaaS) utilizing Web3. This could seize on the decades-old software-as-a-service business model. The real tipping point may arrive when companies use blockchain solutions to manage day-to-day business activities such as accounting.

Then comes the Payment-as-a-Service (PaaS) which is a cloud-based platform that provides specialized services such as card issuing, payments clearing, cross-border payments, disbursements, and e-commerce gateways. Big player like Stripe already implementing Web3 that makes across border payment seamless with fraud prevention and issuer-level optimizations all in one.

What else do you think Web3 can be implemented to ensure that the benefits of Web3 are accessible to everyone and not just a select few?
Welcome to Outdefine
A free tokenized community dedicated to connecting global tech talent with remote job opportunities. Our platform is designed to help you connect, learn, and earn in the tech industry while providing the chance to collect DEFN tokens. Join our vibrant community today and explore a world of possibilities for your tech career!
Join for free