EXPLORE PREMIER

OPPORTUNITIES
As a skilled professional seeking career growth, you deserve access to the best job opportunities available. Join Outdefine's Trusted community today and apply to premier job openings with leading enterprises globally. Set your own rate, keep all your pay, and enjoy the benefits of a fee-free experience.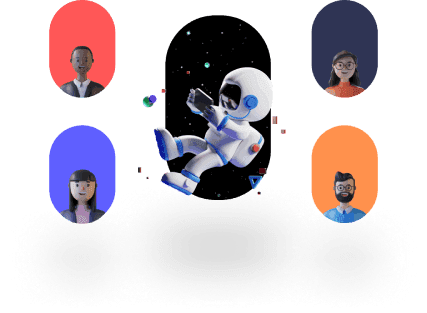 Join now
Compensation
$50 - 100 /hr
Experience level
Senior-level
Overview
We're looking for an exceptional Senior Product Manager to join us at Kiln to manage our on-chain products. The Product team at Kiln is responsible for defining our roadmap: what we should build, and why. This means discovering and validating new product opportunities, and working with adjacent teams to make them a success in the market.
Skills
Requirements
3+ years B2B software product management experience
Experience working on developer-facing products (PaaS, APIs)
A first experience building crypto-products, whether on-chain or not


Soft skills
A strong demonstrated interest and knowledge of the crypto industry
Exceptional communication skills, able to convey complex ideas and evangelize products with engineers and CEO's alike
Hard working and implied to carry the product, to "get it done"
Pragmatic, focused on most important
Proactive and able to adapt to last-minute changes
Duties
Specify and evangelize new on-chain product opportunities from your analysis of our customer needs, competitive dynamics, and company vision
Manage the execution of the product development roadmap ensuring that milestones are met and progress is made in an ongoing iterative fashion


Currently, Kiln's on-chain products consist of smart contracts to simplified and automate non-custodial Ethereum staking, and the Alluvial liquid staking protocol. We are exploring many additional opportunities which will fall under your remit.
The Hiring Process
In order to apply for this position, first complete your profile on www.app.outdefine.com.

We want to learn more about you, so we encourage you to provide us with a brief summary of yourself and your past experience as part of the process. As soon as this is completed, you'll take a technical assessment based on your skill set, and if you pass, you'll earn 500 Outdefine tokens. We will review your application, and if you are qualified, we will invite you to a 1:1 video interview.

Already a Trusted Member of Outdefine? Then go ahead and apply directly for the job of your dreams.
Equal Employment Opportunity
We are an equal-opportunity employer and do not discriminate against any employee or applicant for employment on the basis of race, color, religion, sex, sexual orientation, gender identity, national origin, age, disability, veteran status, or any other protected status. We are committed to creating a diverse and inclusive environment for all employees and applicants for employment. All qualified individuals are encouraged to apply and will be considered for employment without regard to any legally protected status.
Become a trusted member, apply to jobs, and earn token rewards


Create a profile
Create and customize your member profile.


Complete assessment
Earn 500 Outdefine tokens for becoming trusted member and completing your assessment.


Apply for jobs
Once you are a Trusted Member you can start applying to jobs.
Apply Now