EXPLORE PREMIER

OPPORTUNITIES
As a skilled professional seeking career growth, you deserve access to the best job opportunities available. Join Outdefine's Trusted community today and apply to premier job openings with leading enterprises globally. Set your own rate, keep all your pay, and enjoy the benefits of a fee-free experience.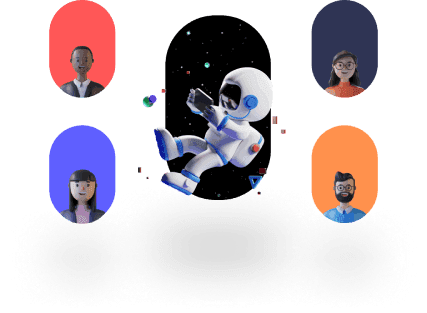 Join now
Experience level
Senior-level
Overview
As Center's first Product Manager, you will wear whatever hats are necessary to ensure that we are building the best products for the right customers in the shortest amount of time. You'll be responsible for the what and why of what we build on both center.dev and center.app.

We'll look to you for innovative product ideas, customer feedback, data-driven insights, timelines, and much more.
Skills
Requirements
4+ years of professional product management experience

High-level understanding of developer tooling

Experience working in an early-stage company, or experience taking products from idea to shipped with a small team.

Strong product judgement, can see through user requests into the real needs, and loves finding innovative ways to meet those needs.

Strong bias towards action and experimentation.

Detail oriented, with proven ability to coordinate cross-functional product roll-outs.

Ability to work with little guidance and find paths forward

Exceptional communication (written and verbal), organization, and relationship skills.
Duties
There are really two main functions in our product and engineering team: 1) decide what to build, 2) ship those things. Historically we've been good at the latter, but we haven't had one person who was wholly responsible for our product direction.

Talk to our customers, understand what they like and dislike about what we've created. Use this data to make our product and business better.

Own projects and take them from broad idea, all the way to tracking analytics and user feedback once launched.
The Hiring Process
In order to apply for this position, first complete your profile on www.app.outdefine.com.

We want to learn more about you, so we encourage you to provide us with a brief summary of yourself and your past experience as part of the process. As soon as this is completed, you'll take a technical assessment based on your skill set, and if you pass, you'll earn 500 Outdefine tokens. We will review your application, and if you are qualified, we will invite you to a 1:1 video interview.

Already a Trusted Member of Outdefine? Then go ahead and apply directly for the job of your dreams.
Equal Employment Opportunity
We are an equal-opportunity employer and do not discriminate against any employee or applicant for employment on the basis of race, color, religion, sex, sexual orientation, gender identity, national origin, age, disability, veteran status, or any other protected status. We are committed to creating a diverse and inclusive environment for all employees and applicants for employment. All qualified individuals are encouraged to apply and will be considered for employment without regard to any legally protected status.
Become a trusted member, apply to jobs, and earn token rewards


Create a profile
Create and customize your member profile.


Complete assessment
Earn 500 Outdefine tokens for becoming trusted member and completing your assessment.


Apply for jobs
Once you are a Trusted Member you can start applying to jobs.
Apply Now