EXPLORE PREMIER

OPPORTUNITIES
As a skilled professional seeking career growth, you deserve access to the best job opportunities available. Join Outdefine's Trusted community today and apply to premier job openings with leading enterprises globally. Set your own rate, keep all your pay, and enjoy the benefits of a fee-free experience.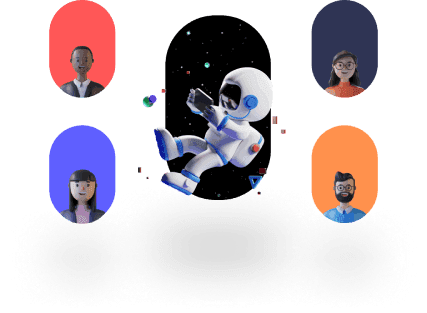 Join now
Experience level
Mid-level
Overview
About Outdefine

Outdefine is a web3 talent community that connects top talent with leading-edge companies and enterprises globally. Companies choose to hire Outdefine Trusted Members because their skills and readiness have been proven.

When you accept a job as a Trusted Member, you keep all of your pay. Traditional hiring networks and agencies charge membership fees and take up to 50% of the talent's earnings. Through Outdefine, talent can connect with and apply directly to top companies, removing the need for these middlemen. Additionally, Trusted Members get lifetime access to premier jobs, networking, and a global community powered by tokens. You can earn Outdefine tokens by working, contributing to the community, and referring friends.
More than 100 jobs are currently listed on Outdefine, with more being added regularly. Join over 5,000 professionals from 25 countries who are building and developing their careers with Outdefine.
In order to apply for this position, first complete your profile on www.outdefine.com. We want to make sure that your application gets the most attention, so we suggest that you start the assessment process now to become a Trusted Member.
To receive direct support from career experts, join Discord.
Skills
Sales Experience
business development
NFT
Requirements
We are building the NFT infrastructure for the internet. We make it easy for builders to build NFT-enabled apps.

Today, building NFT apps is incredibly time consuming. Imagine if in order to put up a personal website, you first had to crawl the entire internet. That would make launching a website pretty hard, right? That's exactly the case with NFTs today.

We eliminate all this complexity for builders. Instead of spending months of engineering time building NFT infrastructure, developers use Center's APIs to search, show, and interact with NFTs on 14 blockchains.


Skills

- 8+ years of experience working in business development and ideally some exposure to managing a sales function
- You have experience developing a comprehensive business development and sales strategy from a nascent state
- You have outstanding written and verbal communications skills
- Working knowledge of the NFT space and/or web3 in general.
Duties
- As Director of Sales & BD, you'll be driving our sales and partnership efforts with content creators, crypto foundations, developers, and companies, both big and small. We're just beginning to ramp up here and we have promising signs of traction already.

- We're already proud to be working with well-known partners like 0x and Astaria, as well as with blockchains like Polygon, Avalanche, and Solana.

- No product exists in a vacuum; partnerships and business development is a pre-requisite to our success. So we're looking for someone who can take a partially-refined BD and Partnerships function and turn it into something world-class.

- This isn't our first startup and we've already began building out our customer and partner lists. So you will hit the ground running from day one and will have a unique opportunity to build this function up from the ground level.
The Hiring Process
In order to apply for this position, first complete your profile on www.app.outdefine.com.

We want to learn more about you, so we encourage you to provide us with a brief summary of yourself and your past experience as part of the process. As soon as this is completed, you'll take a technical assessment based on your skill set, and if you pass, you'll earn 500 Outdefine tokens. We will review your application, and if you are qualified, we will invite you to a 1:1 video interview.

Already a Trusted Member of Outdefine? Then go ahead and apply directly for the job of your dreams.
Equal Employment Opportunity
We are an equal-opportunity employer and do not discriminate against any employee or applicant for employment on the basis of race, color, religion, sex, sexual orientation, gender identity, national origin, age, disability, veteran status, or any other protected status. We are committed to creating a diverse and inclusive environment for all employees and applicants for employment. All qualified individuals are encouraged to apply and will be considered for employment without regard to any legally protected status.
Become a trusted member, apply to jobs, and earn token rewards


Create a profile
Create and customize your member profile.


Complete assessment
Earn 500 Outdefine tokens for becoming trusted member and completing your assessment.


Apply for jobs
Once you are a Trusted Member you can start applying to jobs.
Apply Now