EXPLORE PREMIER

OPPORTUNITIES
As a skilled professional seeking career growth, you deserve access to the best job opportunities available. Join Outdefine's Trusted community today and apply to premier job openings with leading enterprises globally. Set your own rate, keep all your pay, and enjoy the benefits of a fee-free experience.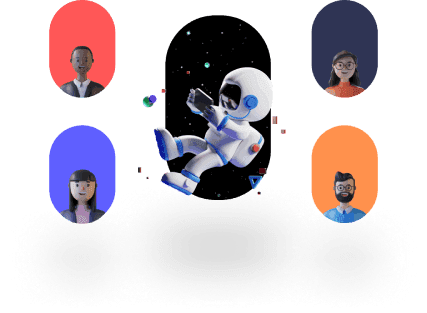 Join now
Experience level
Senior-level
Overview
Implement the features and user interfaces for our web, and soon, mobile products.
Skills
Requirements
5+ years experience in software engineering, including concepts like asynchronous programming, closures, types, and ES6

2+ years of HTML/CSS experience, including concepts like layout, specificity, cross browser compatibility, and accessibility

Familiarity with: React, Redux, Next.js, Apollo GraphQL

Experience rapidly creating and iterating on interfaces written in frameworks like Chakra UI and/or Tailwind CSS

Experience or some familiarity with Typescript

Track record of working on with small teams on early projects, shipping those projects to users, and iterating based on feedback.

Crypto/blockchain experience is a nice-to-have but not necessary. In fact, some of the best engineers we've worked with started without any crypto experience.
Duties
Taking new features from Figma and seeing them through all the way through: implementation, testing, deployment, measurement, and improvement.

Collaborate with Product Designers, Product Managers, and Software Engineers to deliver compelling user-facing products

Manage our open source repositories and maintain them, pushing updates on npm and github.

Work with product designers to implement new interfaces and maintain existing features.

Monitor frontend performance: obsess over details like first meaningful paint and other vital web metrics
The Hiring Process
In order to apply for this position, first complete your profile on www.app.outdefine.com.

We want to learn more about you, so we encourage you to provide us with a brief summary of yourself and your past experience as part of the process. As soon as this is completed, you'll take a technical assessment based on your skill set, and if you pass, you'll earn 500 Outdefine tokens. We will review your application, and if you are qualified, we will invite you to a 1:1 video interview.

Already a Trusted Member of Outdefine? Then go ahead and apply directly for the job of your dreams.
Equal Employment Opportunity
We are an equal-opportunity employer and do not discriminate against any employee or applicant for employment on the basis of race, color, religion, sex, sexual orientation, gender identity, national origin, age, disability, veteran status, or any other protected status. We are committed to creating a diverse and inclusive environment for all employees and applicants for employment. All qualified individuals are encouraged to apply and will be considered for employment without regard to any legally protected status.
Become a trusted member, apply to jobs, and earn token rewards


Create a profile
Create and customize your member profile.


Complete assessment
Earn 500 Outdefine tokens for becoming trusted member and completing your assessment.


Apply for jobs
Once you are a Trusted Member you can start applying to jobs.
Apply Now