EXPLORE PREMIER

OPPORTUNITIES
As a skilled professional seeking career growth, you deserve access to the best job opportunities available. Join Outdefine's Trusted community today and apply to premier job openings with leading enterprises globally. Set your own rate, keep all your pay, and enjoy the benefits of a fee-free experience.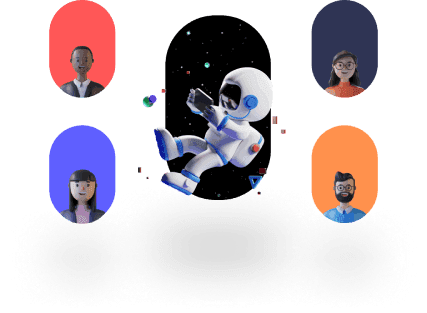 Join now
Experience level
Entry-level
Overview
Role and Responsibilities:

Lead Generation and Client Acquisition-
*Gather sales leads, approach prospects actively, and convert them to our clients.
*Acquire new clients and projects for the company.
*Ability to study market pulse and new trends in the field of food franchise.
*Conduct research and analysis for competitor strategies.
*Provide effective business proposals and product demos to prospects.
*Ability to perform storing follow-ups, and negotiations for closing business deals.

Relationship Management-
*Maintain high-impact customer relationships for long-term association and business growth.
*Advise customers on various aspects of enhancing their business.
*Helping customers with their business-related issues and offering doable solutions.
*Ensuring repeat business from existing clients.

Qualification and Experience-
1. Minimum of a Bachelor's Degree in Business, Marketing, Finance or a similar field. MBA is preferred.
2. Minimum 1 year of experience working in Sales, Marketing, and Business Development roles with proven results in achieving the organization's business growth targets.
3. Experience in Franchise Development will be preferred.



Skills
Sales
Marketing
Communication skills
The Hiring Process
In order to apply for this position, first complete your profile on www.app.outdefine.com.

We want to learn more about you, so we encourage you to provide us with a brief summary of yourself and your past experience as part of the process. As soon as this is completed, you'll take a technical assessment based on your skill set, and if you pass, you'll earn 500 Outdefine tokens. We will review your application, and if you are qualified, we will invite you to a 1:1 video interview.

Already a Trusted Member of Outdefine? Then go ahead and apply directly for the job of your dreams.
Equal Employment Opportunity
We are an equal-opportunity employer and do not discriminate against any employee or applicant for employment on the basis of race, color, religion, sex, sexual orientation, gender identity, national origin, age, disability, veteran status, or any other protected status. We are committed to creating a diverse and inclusive environment for all employees and applicants for employment. All qualified individuals are encouraged to apply and will be considered for employment without regard to any legally protected status.
Become a trusted member, apply to jobs, and earn token rewards


Create a profile
Create and customize your member profile.


Complete assessment
Earn 500 Outdefine tokens for becoming trusted member and completing your assessment.


Apply for jobs
Once you are a Trusted Member you can start applying to jobs.
Apply Now