EXPLORE PREMIER

OPPORTUNITIES
As a skilled professional seeking career growth, you deserve access to the best job opportunities available. Join Outdefine's Trusted community today and apply to premier job openings with leading enterprises globally. Set your own rate, keep all your pay, and enjoy the benefits of a fee-free experience.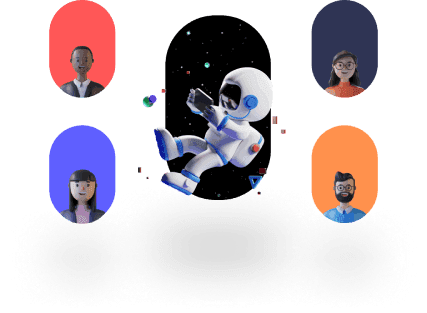 Join now

system engineer
Outdefine Partner

Token rewards eligible
Hiring multiple talent
Experience level
Mid-level
Overview
About Outdefine

Outdefine is a web3 talent community that connects top talent with leading-edge companies and enterprises globally. Companies choose to hire Outdefine Trusted Members because their skills and readiness have been proven.

When you accept a job as a Trusted Member, you keep all of your pay. Traditional hiring networks and agencies charge membership fees and take up to 50% of the talent's earnings. Through Outdefine, talent can connect with and apply directly to top companies, removing the need for these middlemen. Additionally, Trusted Members get lifetime access to premier jobs, networking, and a global community powered by tokens. You can earn Outdefine tokens by working, contributing to the community, and referring friends.
More than 100 jobs are currently listed on Outdefine, with more being added regularly. Join over 5,000 professionals from 25 countries who are building and developing their careers with Outdefine.

In order to apply for this position, first complete your profile on www.outdefine.com. We want to make sure that your application gets the most attention, so we suggest that you start the assessment process now to become a Trusted Member.
To receive direct support from career experts, join Discord.
Skills
Angular
React
Java
Data warehousing
SQL Server
Requirements
This position is for Angular, React and Java/J2EE application development with excellent hands-on experience. The candidate to fill this position should have extensive experience in integrating multiple applications using web services and message-based systems and have hands-on experience using the following technologies

Skills

- +4 years of experience performing data warehouse architecture development and management   Required      
- Exceptional experience developing codes, testing for quality assurance, and monitoring of database     (Required: 4 Years)
- Gathering of business requirements and creating architectural designs. Required      (+4 Years)
- Strong experience with technologies such as SQL Server, SSIS and stored procedures    Required      (+4 Years)
Duties
Primary skills

- DB Development, Tableau, PL/SQL, Informatica, Oracle dev
- React JS, Angular, Java/J2EE, Spring, Spring boot
- Extensive development experience with Java/J2EE, Core Java, Multi Threading
- Experience with AI/ML technologies, chatbot
- Hands on experience with Spring Framework and Spring Boot, Redis, Elastice Search, Rabit MQ/websphere MQ, NoSQL and Apijee
- Hands on experience with Application runtime configuration (Web server/App server, load balancing)
- Excellent knowledge of SQL tuning, Angular, React CSS
- RESTful web services, SOAP
- XML over HTTPS
- JSON over HTTPS
- Experience with customer experience monitoring and improvement
- Familiar with Kibana logs, Glassbox, Glass Onion tools, debugging skills, Java, microservices, Spring and Angular
- Candidate should be able to apply commonly used integration patterns in solution design and implementations, and should be self-sufficient to develop a solution given the business requirements and high-level design.

End-to-End Systems Analysis and Design

- Analyze architecture, relationship between systems, and systems flow of end-to-end designs
- Identify potential performance constraints with inter-system designs
- Evaluate solutions alignment with the end user experience
- Define clean yet flexible service interfaces

Software/ Application Development & Architecture

- Develop systems and applications using complex algorithms to deliver business functions or architectural components
- Integrate with a multiple backend systems using various transport and data protocols while being performance-conscious
- Apply appropriate integration patterns based on technical requirements and high-level design

Database Analysis & Design

- Design simple to intermediate complexity database designs
- Troubleshoot and correct performance bottlenecks associated with SQL and database design
- Support efforts related to the proper protection from corruption & encryption of sensitive information
- Validate that programs are operating on clean, correct and useful data

Testing

- Unit and integration test code using happy and exception paths
- Test business processes/products across applications with an end-to-end process flow

System & Network Security

- Reduce security threats with dependable & reliable security tools & software applications
- Have and apply knowledge of secure programming techniques to reduce vulnerability to business application

Technical Communication

- Communicate technical details to various audience types
- Select appropriate communication medium
- B.S. or equivalent work experience
- Experience with all phases of the Software Development Lifecycle, including system analysis, design, coding, testing, debugging and documentation
- Teamwork & collaboration skills to work across organizations and lead cross-functional teams
- Problem-solving skills to develop quick yet sound solutions to resolve complex issues
- Designing, developing, implementing, testing and publishing Android applications on Play Store
- Hands-on experience with static analysis tools such as Sonar Cube, Fortify
- Hands-on experience with source control system such as Accurev, Maven, Git.
The Hiring Process
In order to apply for this position, first complete your profile on www.app.outdefine.com.

We want to learn more about you, so we encourage you to provide us with a brief summary of yourself and your past experience as part of the process. As soon as this is completed, you'll take a technical assessment based on your skill set, and if you pass, you'll earn 500 Outdefine tokens. We will review your application, and if you are qualified, we will invite you to a 1:1 video interview.

Already a Trusted Member of Outdefine? Then go ahead and apply directly for the job of your dreams.
Equal Employment Opportunity
We are an equal-opportunity employer and do not discriminate against any employee or applicant for employment on the basis of race, color, religion, sex, sexual orientation, gender identity, national origin, age, disability, veteran status, or any other protected status. We are committed to creating a diverse and inclusive environment for all employees and applicants for employment. All qualified individuals are encouraged to apply and will be considered for employment without regard to any legally protected status.
Become a trusted member, apply to jobs, and earn token rewards


Create a profile
Create and customize your member profile.


Complete assessment
Earn 500 Outdefine tokens for becoming trusted member and completing your assessment.


Apply for jobs
Once you are a Trusted Member you can start applying to jobs.
Apply Now