EXPLORE PREMIER

OPPORTUNITIES
As a skilled professional seeking career growth, you deserve access to the best job opportunities available. Join Outdefine's Trusted community today and apply to premier job openings with leading enterprises globally. Set your own rate, keep all your pay, and enjoy the benefits of a fee-free experience.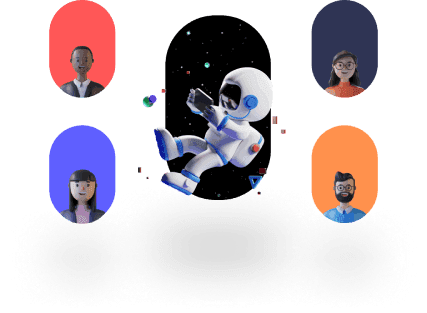 Join now

sr. sap technical consultant
Outdefine Partner

Token rewards eligible
Hiring multiple talent
Experience level
Mid-level
Overview
About Outdefine

Outdefine is a web3 talent community that connects top talent with leading-edge companies and enterprises globally. Companies choose to hire Outdefine Trusted Members because their skills and readiness have been proven.

When you accept a job as a Trusted Member, you keep all of your pay. Traditional hiring networks and agencies charge membership fees and take up to 50% of the talent's earnings. Through Outdefine, talent can connect with and apply directly to top companies, removing the need for these middlemen. Additionally, Trusted Members get lifetime access to premier jobs, networking, and a global community powered by tokens. You can earn Outdefine tokens by working, contributing to the community, and referring friends.
More than 100 jobs are currently listed on Outdefine, with more being added regularly. Join over 5,000 professionals from 25 countries who are building and developing their careers with Outdefine.

In order to apply for this position, first complete your profile on www.outdefine.com. We want to make sure that your application gets the most attention, so we suggest that you start the assessment process now to become a Trusted Member.
To receive direct support from career experts, join Discord.
Skills
SAP
Java
Agile methodologies
Requirements
- 5+ years SAP ABAP development experience. Must have experience and expert knowledge of ABAP development objects including: Dialog programming, User-exits, BADIs, Smart Forms and/or Adobe Forms, ALV, BAPIs, RFCs, and other SAP development tools.
- 5+ years progressive in-depth experience in Enterprise Portal Technology (ESS/MSS), SAP Net Weaver Portal, NWDI, WebDynpro for ABAP, WebDynpro for JAVA, SAP UI5 and ODATA Services.
- Experience in updating CATS DB, Payroll and Time Clusters.
- Hands-on experience in enhancing custom UI5 applications using SAP Web IDE.
- Understanding of SAP Security Concepts such as Role-Based Authorizations and Structural Authorizations. 
- Strong problem solving and analytical skills. 
- Must be able to work individually or within a multi-disciplinary team
- Understand and be fluent in the Software Development Lifecycle (SDLC) and Quality Assurance methodologies for SAP upgrades and enhancement pack upgrades. 
- Must be able to perform systems analysis and design activities in accordance with development methodology and institute best practices and appropriate standards
- Hands-on implementation experience in SAP and the cross-function relationship between modules for forms, reports, interfaces, enhancements, BDC, LSMW, BADI, BAPI, workflow and other development work
- Expert ability to review and comprehend technical specifications and be able to coordinate with functional team for development activities Strong knowledge and understanding of SAP Transport layers, IDOCs and interfaces and the different kinds of Transport Request and SAP best practices in handling transports
- Understanding of all the key enhancements spots (BADIs and User Exits) and how to best leverage them to meet customer specific requirements with minimal risk
- Tenacity to set and achieve complex objectives from multiple teams in order to meet business objective, and to effectively manage cross-functional resources· 
- Must have an in-depth all round technical and functional knowledge in SAP and network infrastructure· Exemplary troubleshooting skills and ability to drive root cause analysis on incidents and problems
- Excellent working knowledge of ITIL/ITSM service management practices, specifically incident management, change management and problem management.
- Must have experience with upgrades in a critical, 24/7, high availability and highly enhanced environment.
- Demonstrated excellent verbal and written communication skills, with the ability to transition smoothly between technical and business vernacular, tailoring communications to the audience. 
- Expert ability to build partnerships with technical team members across the organization. 

Additional Qualifications:

- Experience working with HANA databases is preferred
- Experience developing user interfaces using Fiori is required.
- Experience working with SuccessFactors talent and learning products is a plus Client develops both strategic and tactical plans that create a safety-conscious environment resulting in employee safety and well-being.
Duties
- Provide technical leadership to the application teams for new development, enhancements and ongoing maintenance of client SAP HCM system landscape.
- Analyze support issues in interaction with functional team members and business analysts. Report delays and risks to team leads.Supports existing and new interfaces and has good understanding of integration with 3rd party tools.
- Collaborate with many teams including security, functional, development and operations support groups to efficiently and effectively deliver operational excellence. 3rd party teams are on-site, offshore and in-house.
- Provide oversight to all SAP systems that include systems such as ABAP, PI, Portal, Fiori, and SuccessFactors.
- Collaborates with other client IT groups in order to solve technical issues. 
- Establishes and monitors escalation of problems.
- Work with other development teams in support of application performance tuning and troubleshooting. 
- Partner with Change and Release Management to ensure a stable operating environment during any transitions and changes.
- Ensure all processes follow client's policies and procedures, including SOX, PCI, and data retention processes.
- Practices safety conscious behaviors in all processes and procedures.
- Serve as a mentor to other team members and provide technical guidance to the management team
The Hiring Process
In order to apply for this position, first complete your profile on www.app.outdefine.com.

We want to learn more about you, so we encourage you to provide us with a brief summary of yourself and your past experience as part of the process. As soon as this is completed, you'll take a technical assessment based on your skill set, and if you pass, you'll earn 500 Outdefine tokens. We will review your application, and if you are qualified, we will invite you to a 1:1 video interview.

Already a Trusted Member of Outdefine? Then go ahead and apply directly for the job of your dreams.
Equal Employment Opportunity
We are an equal-opportunity employer and do not discriminate against any employee or applicant for employment on the basis of race, color, religion, sex, sexual orientation, gender identity, national origin, age, disability, veteran status, or any other protected status. We are committed to creating a diverse and inclusive environment for all employees and applicants for employment. All qualified individuals are encouraged to apply and will be considered for employment without regard to any legally protected status.
Become a trusted member, apply to jobs, and earn token rewards


Create a profile
Create and customize your member profile.


Complete assessment
Earn 500 Outdefine tokens for becoming trusted member and completing your assessment.


Apply for jobs
Once you are a Trusted Member you can start applying to jobs.
Apply Now