EXPLORE PREMIER

OPPORTUNITIES
As a skilled professional seeking career growth, you deserve access to the best job opportunities available. Join Outdefine's Trusted community today and apply to premier job openings with leading enterprises globally. Set your own rate, keep all your pay, and enjoy the benefits of a fee-free experience.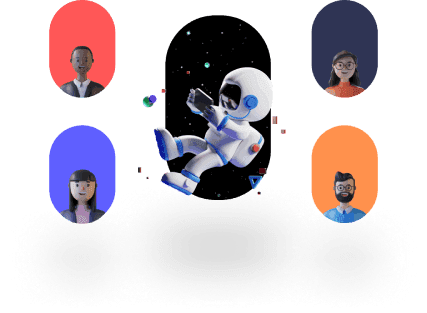 Join now

sr. sap functional consultant
Outdefine Partner

Token rewards eligible
Hiring multiple talent
Experience level
Senior-level
Overview
About Outdefine

Outdefine is a web3 talent community that connects top talent with leading-edge companies and enterprises globally. Companies choose to hire Outdefine Trusted Members because their skills and readiness have been proven.

When you accept a job as a Trusted Member, you keep all of your pay. Traditional hiring networks and agencies charge membership fees and take up to 50% of the talent's earnings. Through Outdefine, talent can connect with and apply directly to top companies, removing the need for these middlemen. Additionally, Trusted Members get lifetime access to premier jobs, networking, and a global community powered by tokens. You can earn Outdefine tokens by working, contributing to the community, and referring friends.
More than 100 jobs are currently listed on Outdefine, with more being added regularly. Join over 5,000 professionals from 25 countries who are building and developing their careers with Outdefine.

In order to apply for this position, first complete your profile on www.outdefine.com. We want to make sure that your application gets the most attention, so we suggest that you start the assessment process now to become a Trusted Member.
To receive direct support from career experts, join Discord.
Skills
Requirements
- SAP HCM: OM and PA experience required.
- Minimum 7 years of deep domain expertise in SAP Organization Management & Personnel Administration, Employee Self Service and Manager Self Service.
- Solution design and configuration of standard components of SAP HCM-OM/PA module
- Proven solution design and configuration of complex
- Understanding of OM/PA integration with SAP HR modules including Payroll, Time & Security and Success factors
- Ability to support Interfaces to/from external systems
- Experience with SAP Cloud Platform Integration
- Delivery of projects using Agile Methodology
- Familiarity with creating integration architecture using latest technologies that are beyond SAP products like Mulesoft, Dell Boomi, Snaplogic, Apigee
- Knowledge of newer integration models like API Architecture, Event Driven architecture and ability to lead teams and clients in setting the right architecture for their future 6. Knowledge of ETL tools such as Informatica. Data stage, Python
- Experience presenting to clients or other decision makers
- Participation in all phases of an implementation project including integrations workstream
- Understanding of SAP IDOC's, SProxy, OData Services & RFC/SOAPS
- Understanding of different integration patterns especially integration from and to leading cloud SaaS products beyond SAP products
- Bachelor's degree in a relevant field or the combination of education and experience that enables performance in all aspects of the position.
- A strong customer focus and an ability to establish and maintain stakeholder relationships.
- Problem-solving, analytical skills and the ability to balance multiple tasks simultaneously are essential. 
- Ability to to apply problem resolution skills to effectively address technology related business issues and provide detailed functional requirements for technical solutions. 
- Excellent communication skills with the ability to communicate technical concepts to non-technical users.
- Understanding of HR processes to assist business owners develop successful system and business processes and define business requirement
Duties
- Participate in SAP HR projects and production support as an integral part of a cross-functional team in order to enhance existing applications or implement new ones to support the delivery of HR Services.
- Partner with the HR Services teams to define business requirements, assess technology needs, and identify technical solutions for achieving business objectives.
- Define and implement strategy to support and enhance the OM/PA module.
- Assist IT and HR Operations leadership to define and resolve Data Management requirements necessary to execute changes to downstream applications
- Work with HR partners and client organizations to execute plans for the deployment of new SAP functionalities.
- Work with HR Services partners to assess and determine their data needs and to develop business processes associated with utilizing SAP HR applications.
- Assist with implementing and coordinating data management business process changes, data accuracy audits and end user training.
- Seek ways to enhance user community understanding of SAP HCM and other people management technology applications.
- Configure SAP HCM systems to satisfy requests for fixes, changes, enhancements and compliance.
- Perform system administration, testing, troubleshooting and issue resolution for SAP HCM OM/PA
- Support and develop integrations between SAP HCM modules and systems as well as third party vendors.
The Hiring Process
In order to apply for this position, first complete your profile on www.app.outdefine.com.

We want to learn more about you, so we encourage you to provide us with a brief summary of yourself and your past experience as part of the process. As soon as this is completed, you'll take a technical assessment based on your skill set, and if you pass, you'll earn 500 Outdefine tokens. We will review your application, and if you are qualified, we will invite you to a 1:1 video interview.

Already a Trusted Member of Outdefine? Then go ahead and apply directly for the job of your dreams.
Equal Employment Opportunity
We are an equal-opportunity employer and do not discriminate against any employee or applicant for employment on the basis of race, color, religion, sex, sexual orientation, gender identity, national origin, age, disability, veteran status, or any other protected status. We are committed to creating a diverse and inclusive environment for all employees and applicants for employment. All qualified individuals are encouraged to apply and will be considered for employment without regard to any legally protected status.
Become a trusted member, apply to jobs, and earn token rewards


Create a profile
Create and customize your member profile.


Complete assessment
Earn 500 Outdefine tokens for becoming trusted member and completing your assessment.


Apply for jobs
Once you are a Trusted Member you can start applying to jobs.
Apply Now