EXPLORE PREMIER

OPPORTUNITIES
As a skilled professional seeking career growth, you deserve access to the best job opportunities available. Join Outdefine's Trusted community today and apply to premier job openings with leading enterprises globally. Set your own rate, keep all your pay, and enjoy the benefits of a fee-free experience.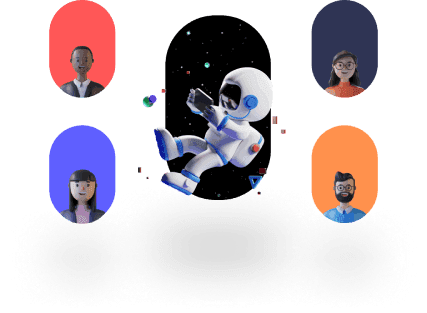 Join now

senior data engineer
Outdefine Partner

Token rewards eligible
Hiring multiple talent
Experience level
Mid-level
Overview
About Outdefine

Outdefine is a web3 talent community that connects top talent with leading-edge companies and enterprises
globally. Companies choose to hire Outdefine Trusted Members because their skills and readiness have been
proven.
When you accept a job as a Trusted Member, you will keep all of your pay. Contrast this with traditional hiring
networks and agencies that charge membership fees and take up to 50% of your earnings as their markup.
Additionally, Trusted Members get access to premier jobs, networking, and a global community powered by
tokens. You can earn Outdefine tokens by working, contributing to the community, and referring friends.
More than 100 jobs are currently listed on Outdefine, with more being added regularly. Join over 5,000
professionals from 25 countries who are building and developing their careers with Outdefine.
In order to apply for this position, first complete your profile on www.outdefine.com. We want to make sure
that your application gets the most attention, so we suggest that you start the assessment process now to
become a Trusted Member.
To receive direct support from career experts, join Discord.
Skills
Python
Java
Scala
Azure
data migration
Requirements
One of our client is looking for Sr Data Engineer in New York location. They are the leading food and drug
retailer in the United States that operates under the umbrella of a larger organization. They dedicated to
making a positive impact on local communities by helping people lead better lives. In 2019, together with
their foundation, they donated nearly $225 million in food and financial support to organizations focused
on hunger relief, education, cancer research and treatment, programs for people with disabilities, and
veteran outreach. We are proud to work with a company that is committed to making a meaningful
difference in the neighborhoods they serve.

-  Bachelor's degree in Computer Science, Information Systems, Engineering, or Mathematics.
-  5+ years of experience in developing and deploying data pipelines, preferably in the Cloud. Experience
with Azure and Snowflake is a plus.
- Proven experience of 5+ years in SQL, Stored procedures, Relational and Non-relational databases, and
Data Modeling.
- At least 3 years of experience with one programming language such as Python, Java, or Scala.
- Experience in working with various data sources including flat files, XML, JSON, Avro files, and
databases.
- Extensive experience in data transformations for various business use cases.
- Knowledge of handling exceptions and automated re-processing and reconciling.
Duties
We are seeking a candidate who is passionate about data and possesses the technical expertise to develop
and deploy data pipelines in the Cloud. The ideal candidate will have experience with Azure and Snowflake
and possess a deep understanding of SQL, Stored procedures, Relational and Non-relational databases,
and Data Modeling. In addition, the candidate must have at least 3 years of experience with a programming language such as Python, Java, or Scala, and be familiar with various data sources and data
transformations. Exception handling and automated re-processing and reconciling are also important skills
for this role. If you meet these qualifications and are eager to work with cutting-edge technology, we
would love to hear from you.
The Hiring Process
In order to apply for this position, first complete your profile on www.app.outdefine.com.

We want to learn more about you, so we encourage you to provide us with a brief summary of yourself and your past experience as part of the process. As soon as this is completed, you'll take a technical assessment based on your skill set, and if you pass, you'll earn 500 Outdefine tokens. We will review your application, and if you are qualified, we will invite you to a 1:1 video interview.

Already a Trusted Member of Outdefine? Then go ahead and apply directly for the job of your dreams.
Equal Employment Opportunity
We are an equal-opportunity employer and do not discriminate against any employee or applicant for employment on the basis of race, color, religion, sex, sexual orientation, gender identity, national origin, age, disability, veteran status, or any other protected status. We are committed to creating a diverse and inclusive environment for all employees and applicants for employment. All qualified individuals are encouraged to apply and will be considered for employment without regard to any legally protected status.
Become a trusted member, apply to jobs, and earn token rewards


Create a profile
Create and customize your member profile.


Complete assessment
Earn 500 Outdefine tokens for becoming trusted member and completing your assessment.


Apply for jobs
Once you are a Trusted Member you can start applying to jobs.
Apply Now