EXPLORE PREMIER

OPPORTUNITIES
As a skilled professional seeking career growth, you deserve access to the best job opportunities available. Join Outdefine's Trusted community today and apply to premier job openings with leading enterprises globally. Set your own rate, keep all your pay, and enjoy the benefits of a fee-free experience.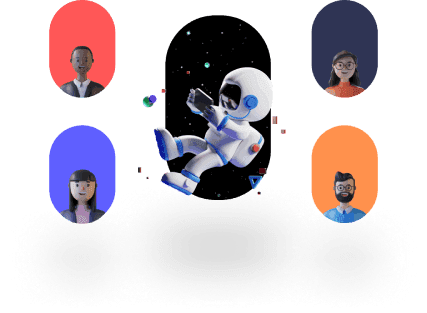 Join now
Compensation
$60 - 120 /hr
Experience level
Director-level
Overview
Golden is looking for talented Security Engineers to help us create a [decentralized knowledge graph protocol](https://docs.golden.xyz/golden-info./golden-overview-and-faq). The world is lacking a decentralized graph of canonical knowledge that is open, free, permissionless and incentivizes contributions to the graph.

This is a great opportunity to work on automated security detection and response capabilities. The work will involve advancing the security state of a new Web3 protocol and NFT ecosystem.

As an early team member, you will be working in a startup environment with high autonomy and a rapid development pace. This is a great chance to work on a fundamental token and new Web3 protocol. Your work will result in a new way data is handled and exchanged across the globe.

We are a globally distributed remote team working in time zones between San Francisco and Prague. This role will report to the Head of InfoSec.
Skills
Requirements
- Deep knowledge and understanding of blockchain technologies and their weaknesses.
- Experience performing penetration testing, code reviews, architecture reviews and threat modeling.
- Experience implementing and supporting robust systems that scale to hundreds of millions of users.
- Experience in security of blockchain interactions and vulnerability trends.
- Excellent communication skills (design docs, specs, documentation, code reviews, post-mortems).

**Bonus Points**

- Serverless application development on AWS, Lambda, API Gateway, S3, DynamoDB or similar.
- ELK stack or Logstash knowledge.
- Security certifications such as CISSP, GWEB, OSWE.
- Desire to work closely with various web3 layers.
- You contribute to the security industry through research.
Duties
- Perform regular product security assessments and threat modeling.
- Identify potential vulnerabilities and implement best practices for vulnerability discovery.
- Help create a new type of web3 digital ownership that hasn't existed before.
- Develop tooling to automate and scale our security assessment processes.
- Design and develop features to improve the security of our products.
The Hiring Process
In order to apply for this position, first complete your profile on www.app.outdefine.com.

We want to learn more about you, so we encourage you to provide us with a brief summary of yourself and your past experience as part of the process. As soon as this is completed, you'll take a technical assessment based on your skill set, and if you pass, you'll earn 500 Outdefine tokens. We will review your application, and if you are qualified, we will invite you to a 1:1 video interview.

Already a Trusted Member of Outdefine? Then go ahead and apply directly for the job of your dreams.
Equal Employment Opportunity
We are an equal-opportunity employer and do not discriminate against any employee or applicant for employment on the basis of race, color, religion, sex, sexual orientation, gender identity, national origin, age, disability, veteran status, or any other protected status. We are committed to creating a diverse and inclusive environment for all employees and applicants for employment. All qualified individuals are encouraged to apply and will be considered for employment without regard to any legally protected status.
Become a trusted member, apply to jobs, and earn token rewards


Create a profile
Create and customize your member profile.


Complete assessment
Earn 500 Outdefine tokens for becoming trusted member and completing your assessment.


Apply for jobs
Once you are a Trusted Member you can start applying to jobs.
Apply Now