EXPLORE PREMIER

OPPORTUNITIES
As a skilled professional seeking career growth, you deserve access to the best job opportunities available. Join Outdefine's Trusted community today and apply to premier job openings with leading enterprises globally. Set your own rate, keep all your pay, and enjoy the benefits of a fee-free experience.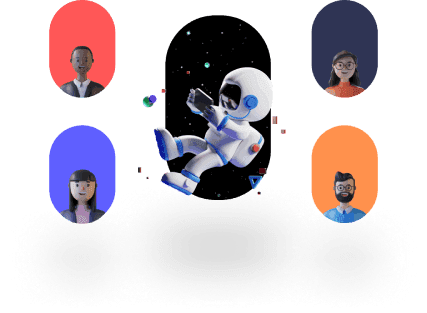 Join now

sap security analyst
Outdefine Partner

Token rewards eligible
Hiring multiple talent
Experience level
Senior-level
Overview
About Outdefine

Outdefine is a web3 talent community that connects top talent with leading-edge companies and enterprises globally. Companies choose to hire Outdefine Trusted Members because their skills and readiness have been proven.
When you accept a job as a Trusted Member, you will keep all of your pay. Contrast this with traditional hiring networks and agencies that charge membership fees and take up to 50% of your earnings as their markup. Additionally, Trusted Members get access to premier jobs, networking, and a global community powered by tokens. You can earn Outdefine tokens by working, contributing to the community, and referring friends.

More than 100 jobs are currently listed on Outdefine, with more being added regularly. Join over 5,000 professionals from 25 countries who are building and developing their careers with Outdefine.
In order to apply for this position, first complete your profile on www.outdefine.com. We want to make sure that your application gets the most attention, so we suggest that you start the assessment process now to become a Trusted Member.
To receive direct support from career experts, join Discord.
Skills
Requirements
Technical areas of expertise

- 12+ years of hands-on experience in SAP security and GRC implementation with minimum of 2 end to end SAP implementation projects for pharmaceutical companies

Must haves

- Hands-on experience in designing roles blueprint/matrix for ERP systems.
- Knowledge of SAP authorization concept for both on-premise systems such as S4 HANA, Fiori, NetWeaver, HANA, Solution Manger, and SAP Cloud solutions
- Experience with SAP GRC Access Control for centralized risk management, compliant provisioning, and role administration
- Ability to work with business and project teams to gather access requirements and then analyze for SOD conflicts within the enterprise
- Experience developing SAP Security strategies, architecture, and implementation plans
- Experience in managing Segregation of Duties (SOD) Risks, applying mitigation controls, monitoring sensitive access and elevated privileges
- GRC workflow development & BRF configuration
- Ability to create/customize MSMP workflows; BRF rules; Custom Approver Agents and Notifications
- Trouble shooting skills to any GRC issues such workflow issues, provisioning errors, FF issues
- Understanding of compliance and privacy regulations relevant to SAP Security in a worldwide environment (HIPAA, Export Compliance, SOX, etc.); prior Audit Support experience is a plus
- Integration and support experience with SAP's Identity Management Toolset
- SAP Service Market Place proficiency in researching issues, creating incidents, working sessions.
- Experience working with ticketing tools: creating, approving, closing

Nice to have

- SAP Certified Technology Associate - SAP System Security and Authorizations preferred
Duties
- Lead project implementation and production support of SAP Security and GRC administration
- Communicate SAP Security strategy through architecture documents
- Provide thought leadership and command respect for opinion within the SAP Security
- Drive technical aspects of strategic decisions for application security that ensures security of application
- Be a hands-on SAP Security expert and prepare / review project deliverables to ensure they meet project objectives
- Perform daily monitoring and oversight to ensure security compliance and audit readiness
- Review functional specifications for SAP role development and system integration test plans
- Participate in cutover activities during Go-Live
- Participate and facilitate post Go-Live and support activities
- Support audits by providing requisite information
- Drive remediation plans for audit/compliance related findings
- Identify process improvements and confirm audit compliance.
- Mentor other members of the team helping them to improve skills.
- Perform peer reviews to ensure best practices and standards, and review documentation
The Hiring Process
In order to apply for this position, first complete your profile on www.app.outdefine.com.

We want to learn more about you, so we encourage you to provide us with a brief summary of yourself and your past experience as part of the process. As soon as this is completed, you'll take a technical assessment based on your skill set, and if you pass, you'll earn 500 Outdefine tokens. We will review your application, and if you are qualified, we will invite you to a 1:1 video interview.

Already a Trusted Member of Outdefine? Then go ahead and apply directly for the job of your dreams.
Equal Employment Opportunity
We are an equal-opportunity employer and do not discriminate against any employee or applicant for employment on the basis of race, color, religion, sex, sexual orientation, gender identity, national origin, age, disability, veteran status, or any other protected status. We are committed to creating a diverse and inclusive environment for all employees and applicants for employment. All qualified individuals are encouraged to apply and will be considered for employment without regard to any legally protected status.
Become a trusted member, apply to jobs, and earn token rewards


Create a profile
Create and customize your member profile.


Complete assessment
Earn 500 Outdefine tokens for becoming trusted member and completing your assessment.


Apply for jobs
Once you are a Trusted Member you can start applying to jobs.
Apply Now