EXPLORE PREMIER

OPPORTUNITIES
As a skilled professional seeking career growth, you deserve access to the best job opportunities available. Join Outdefine's Trusted community today and apply to premier job openings with leading enterprises globally. Set your own rate, keep all your pay, and enjoy the benefits of a fee-free experience.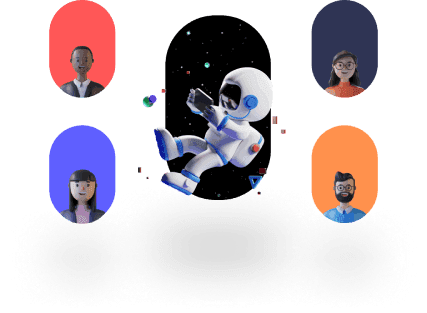 Join now

sao technical project manager (workday saas erp)
Outdefine Partner

Token rewards eligible
Hiring multiple talent
Experience level
Senior-level
Overview
Outdefine is a web3 talent community that connects top talent with leading-edge companies and enterprises globally. Companies choose to hire Outdefine Trusted Members because their skills and readiness have been proven.

When you accept a job as a Trusted Member, you keep all of your pay. Traditional hiring networks and agencies charge membership fees and take up to 50% of the talent's earnings. Through Outdefine, talent can connect with and apply directly to top companies, removing the need for these middlemen. Additionally, Trusted Members get lifetime access to premier jobs, networking, and a global community powered by tokens. You can earn Outdefine tokens by working, contributing to the community, and referring friends.

More than 100 jobs are currently listed on Outdefine, with more being added regularly. Join over 5,000 professionals from 25 countries who are building and developing their careers with Outdefine.

In order to apply for this position, first complete your profile on www.outdefine.com. We want to make sure that your application gets the most attention, so we suggest that you start the assessment process now to become a Trusted Member.
To receive direct support from career experts, join Discord.
Skills
Requirements
What You Need for this Position:

- Technical Project Management experience
- Operations Management
- Change Management
- Release Management
- Familiarity with the Enterprise Application Development Process
- Infrastructure Project Management
- Project Management Tools

Essential Skills:

- Bachelor's degree or equivalent
- 10 years of IT experience
- 5 years of Workday SaaS ERP experience preferred
- 10 years of prior project management experience
- Excellent written and oral communication skills
- Prior experience with state or other public sector clients
- Excellent organizational skills and a leader in the change process
- Ability to collaborate and drive execution at all levels within a business area
- Ability to communicate in written and verbal formats to various situations and audiences
- Expertise in documentation, presentation tools, and project management tools
- Excellent skills in critical thinking and analysis
- Ability to establish strong working relationships across IT, business lines and external stakeholders
- Group facilitation skills, negotiation and ability to influence and drive decisions
- Possess understanding of cloud infrastructure architecture and able to clearly guide and articulate needs to successfully onboard and manage new organization
- Possess understanding of end-point requirements, development workbench and requisite cloud technologies to successfully facilitate the capture and execution of technical

Duties
The Technical Project Manager will have a proven track record of implementing cloud SaaS ERP projects for large, complex initiatives. The Tech PM will lead a large, cross-functional project team and provide an organizational view of project/program dependencies, stakeholder and risk impacts. The incumbent will also continuously improve project management process and toolkits used by project teams to successfully implement technical project solutions. Provides expertise, consulting and coaching for lower level technical resources in the process of project management and to hone softer skills of team dynamics, team building and group motivation. The Tech PM will have effective communication skills, organizational awareness, and ability to manage critical dependencies and impacts.
 
Primary Responsibilities:

- Leads project resources in the creation of the work break down structure, identifying the critical path, and ensuring the project stays on track by managing the day to day operations
- Builds trusted relationships with all stakeholders and project teams needed for successful project delivery
- Ensures technical tasks are captured and executed in a timely manner across all technical workstreams
- Manages the technical workstream of the project
- Able to identify required resources and skillsets necessary to build a high performing delivery team
- Coordinates the efforts of project team members to deliver tasks according to the technical project plan.
- Tracks project metrics for quality management
- Point of contact for all technical and cloud infrastructure deliverables
- Excellent communication skills – must be able to work closely with partner agencies to ensure connectivity and network tasks are completed according to schedule
- Knowledge of infrastructure including assessment, planning, execution, and support
- Engages with project leadership team and business sponsors to define objectives and deliverables
- Supports cross-functional and operational departments in assessing potential risks and blockers
- Integrates information from a variety of sources to arrive at a broad understanding of issues
- Anticipates and addresses obstacles, redirecting efforts to accelerate work or improve quality
- Performs other duties as assigned

Primary Duties and Responsibilities:

- Independently lead, manage, plan and organize technical project team
- Understand the project objectives by thoroughly comprehending the business, technology, security risks and goals
- Provide technical knowledge and direction
- Provide expertise for complex technical and infrastructure needs
- Engage appropriate stakeholders and incorporating feedback and requirements
- Collaborate with business partners, stakeholders and senior management
- Coordinate project communications, risks, and issues resolution
- Identify obstacles and escalate issues, as needed
- Provide issue resolution and manage project interdependencies
- Track progress and create project status reports and regular metrics
The Hiring Process
In order to apply for this position, first complete your profile on www.app.outdefine.com.

We want to learn more about you, so we encourage you to provide us with a brief summary of yourself and your past experience as part of the process. As soon as this is completed, you'll take a technical assessment based on your skill set, and if you pass, you'll earn 500 Outdefine tokens. We will review your application, and if you are qualified, we will invite you to a 1:1 video interview.

Already a Trusted Member of Outdefine? Then go ahead and apply directly for the job of your dreams.
Equal Employment Opportunity
We are an equal-opportunity employer and do not discriminate against any employee or applicant for employment on the basis of race, color, religion, sex, sexual orientation, gender identity, national origin, age, disability, veteran status, or any other protected status. We are committed to creating a diverse and inclusive environment for all employees and applicants for employment. All qualified individuals are encouraged to apply and will be considered for employment without regard to any legally protected status.
Become a trusted member, apply to jobs, and earn token rewards


Create a profile
Create and customize your member profile.


Complete assessment
Earn 500 Outdefine tokens for becoming trusted member and completing your assessment.


Apply for jobs
Once you are a Trusted Member you can start applying to jobs.
Apply Now